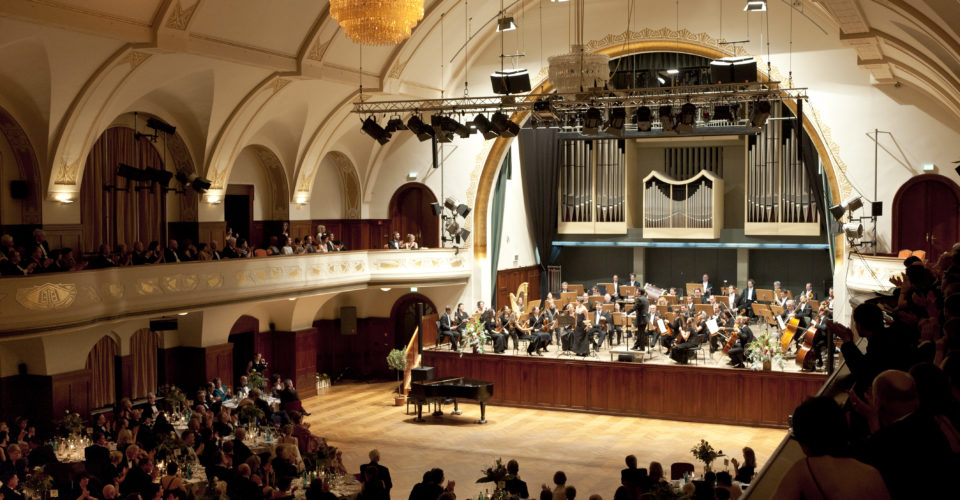 Moving requiems, grand overtures and dramatic symphonies – the Jena Philharmonic Orchestra immerses you in a world of mesmerising music at the Volkshaus Jena.
The Jena Philharmonic, the largest symphony orchestra in Thuringia, is also the city's largest cultural institution.
It was founded as Jena's municipal symphony orchestra in 1934 to commemorate the city's 700th anniversary, and soon became an integral part of cultural life in the region. Following the opening of the borders between East and West Germany in 1989, the orchestra also found fame on the national and international stage.
Since then, the Jena Philharmonic Orchestra has played across Germany as well as in many countries in Europe and Asia. It regular appears on stage in the Cologne Philharmonic Hall, in Frankfurt's Alte Oper concert hall, in Zurich's Tonhalle concert hall, in Berlin's Konzerthaus hall and at the European Church Music Festival in Schwäbisch Gmünd.
The Jena Philharmonic has attracted great interest with its themed concert series and inclusion of a wide range of musical genres:
The orchestra has won the Association of German Music Publishers' award for the best seasonal programme three times.
The repertoire of its three associated choirs – the Philharmonic Choir, the Madrigal Choir and the Boys' Choir – plays an important part in the orchestra's work. It also works with the German Music Council to provide seminars for young conducting talent run by renowned conductors.
Principal conductor: Simon Gaudenz