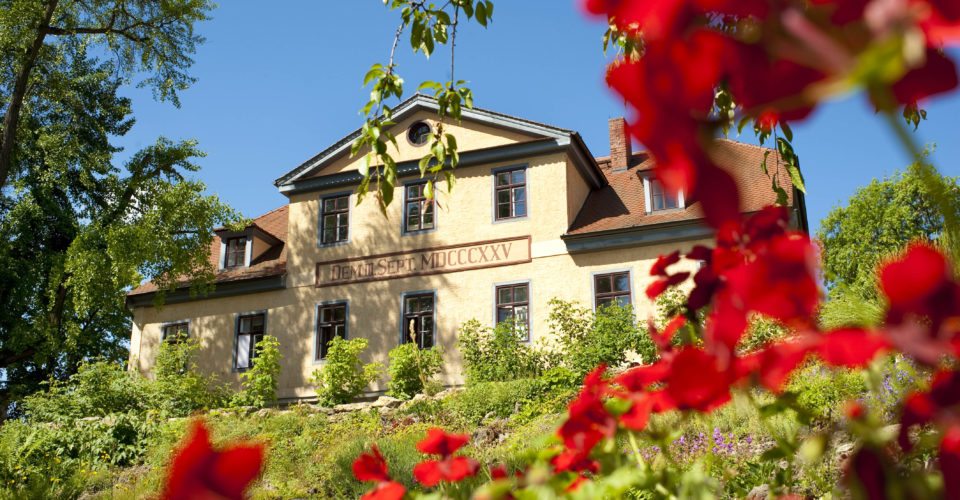 The great poet is closely linked to the city of Jena.
In total, Johann Wolfgang von Goethe spent more than five years in Jena, so naturally he has left many traces in the city.
He would normally stay at the ducal palace, later also at the Grüne Tanne inn, and between 1817 and 1822 at the inspector's house in the botanical garden, his 'retreat on the hill of flowers and plants' as he called it.
A small exhibition at the inspector's house illustrates Goethe's scientific studies in Jena.
The Goethe Museum shows examples of his work in mineralogy and geology, botany, anatomy, and zoology and osteology, as well as his interest in physics and chemistry. The impressive ginkgo tree in front of the inspector's house is more than 200 years old.
PLEASE NOTE!
The Goethe Museum is currently closed for renovation. However, there are Goethe tours available at Schiller's Summer House.