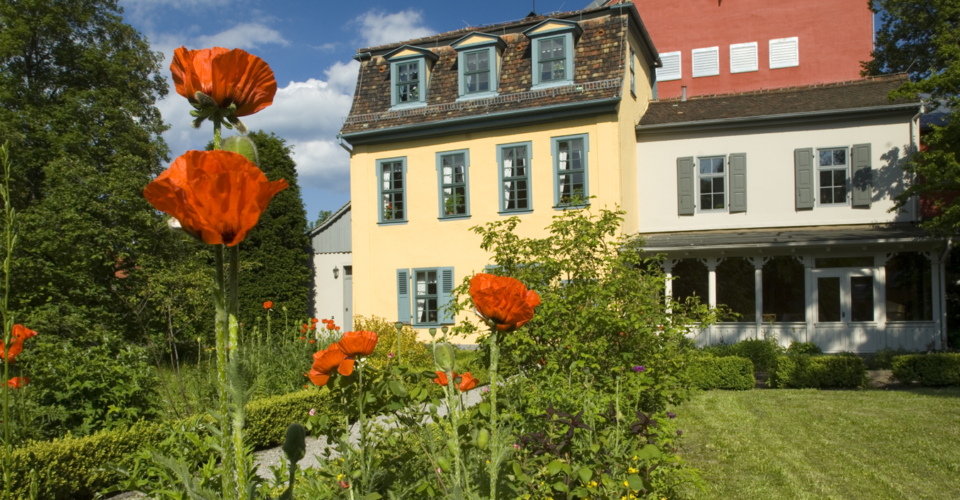 Schiller's summer house represents an important part of cultural history in the city of light.
Friedrich Schiller spent longer in Jena than anywhere else.
The poet and playwright lived and worked here for ten years. From 1797 to 1799, he and his family spent their summer months in the house at what is now Schillergässchen 2. As well as the house itself, you can also see his garden house and the kitchen house.
In the garden house, Schiller worked on his play Wallenstein, parts of the plays Mary Stuart and Maid of Orleans, and on many of his ballads. The garden still has the old oval stone table where Schiller and Goethe often sat and exchanged thoughts. Today, the city's university bears his name as a reminder of the years he worked in Jena.
Opening times:
| | |
| --- | --- |
| Tue – Sun | 11am – 5pm |
| Closed | November – March |
| Closing days | on public holidays, 23 December to 1 January |