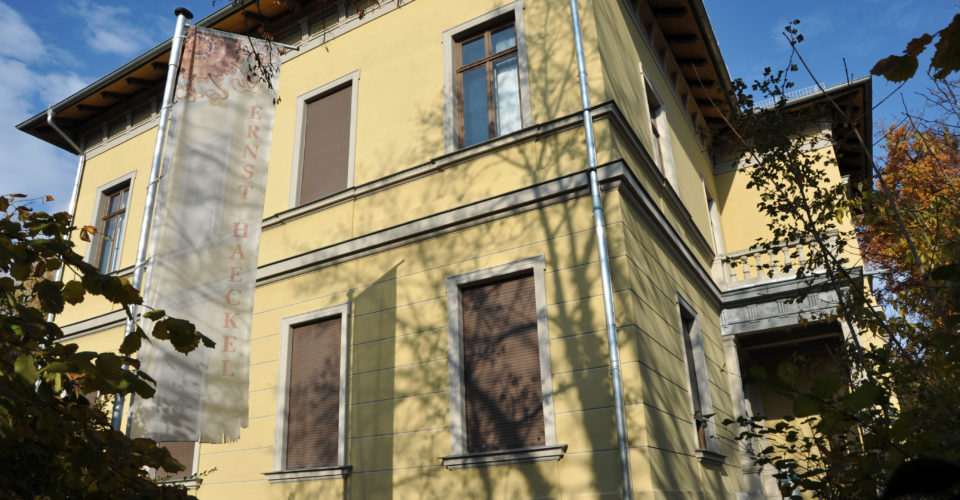 Ernst Haeckel was a pioneer of marine biology.
His efforts to promote Charles Darwin's theory of evolution, his monistic philosophy and his artistic work are still remembered today. The museum at the Ernst Haeckel House provides insights into the scientist's life and work, which are illustrated by way of original manuscripts, letters, drawings, paintings, photos and publications.
Villa Medusa, the former residence of zoologist Ernst Haeckel, is now home to the Friedrich Schiller University's Institute for the History of Medicine, Natural Sciences and Technology.
PLEASE NOTE
The Ernst Haeckel House is currently closed for renovation.
In 2019, Jena's Friedrich Schiller University is organising a number of events in honour of the zoologist Ernst Haeckel, who died 100 years previously, on 9 August 1919. His former residence will be sensitively renovated while preserving its historical authenticity. In preparation for the building work, the Ernst Haeckel memorial museum closed on 1 February 2018 and will reopen in the anniversary year of 2019.