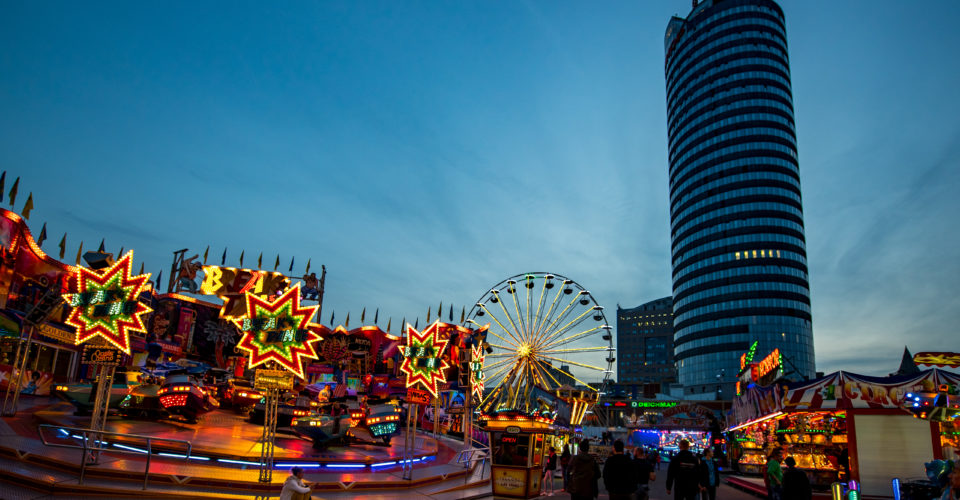 For ten days every year Jena's historical market square is transformed into a party zone. The annual old town festival, the Altstadtfest, attracts tens of thousands of people from near and far.
Dance and shows, and live music from blues and rock'n'roll all the way to brass bands
Eichplatz square buzzes with activity – and the lively funfair with a towering big wheel is an absolute must, of course.
Each day and evening have their own unique character and highlights
Wednesday is traditionally Family Day, when families get money off all fairground rides. Ladies Night takes places on the second Friday. This time, from 7pm, it's the ladies who can ride the attractions for less. And on both Saturdays, there are spectacular firework displays!
There are always plenty of refreshments available.
From strong, dark Jena Schellenbier, Thuringia's famous bratwurst and Jena flatbread to French crêpes, Hungarian lángos and tarte flambée from the Alsace – there's everything your heart (and stomach) could desire.
The 2020 Old Town Festival takes place from 11 to 20 September.