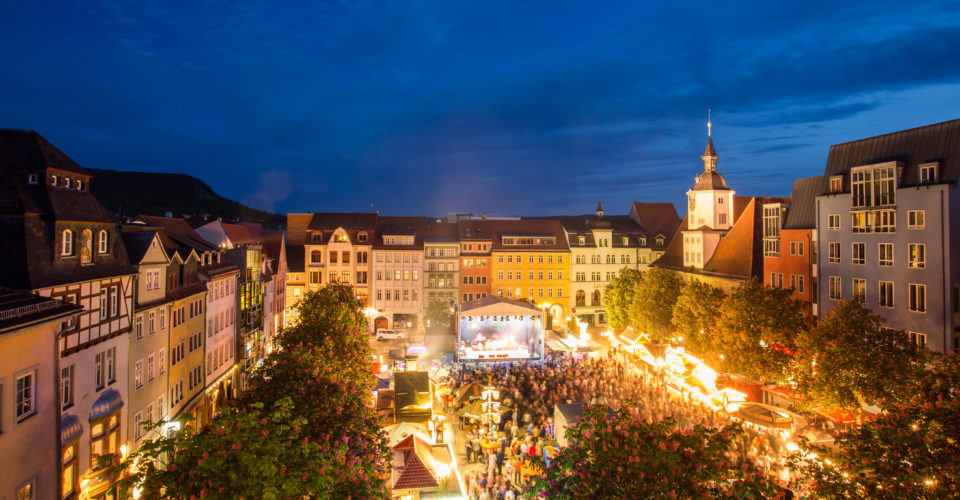 As the merry month of May begins in the Thuringian city of Jena it signals the start of the spring fair in the historical old quarter.
A festival for everyone
Jena's spring fair, the Frühlingsmarkt, is a celebration for all ages and all backgrounds – a festival for everyone. The programme is captivating, well-balanced and always entertaining.
Diverse musical entertainment is a feature of the spring fair.
Come and dance!
As well as music such as Ostrock, pop, covers and jazz, you can expect classical and salsa. There is also a film night every year at Jena's spring fair. Selected films are screened at the open-air cinema, and it goes without saying that fantastic food and drink is available too.
A funfair packed with attractions rounds off the entertainment.
The next fair will take place from 8 to 17 May 2020.