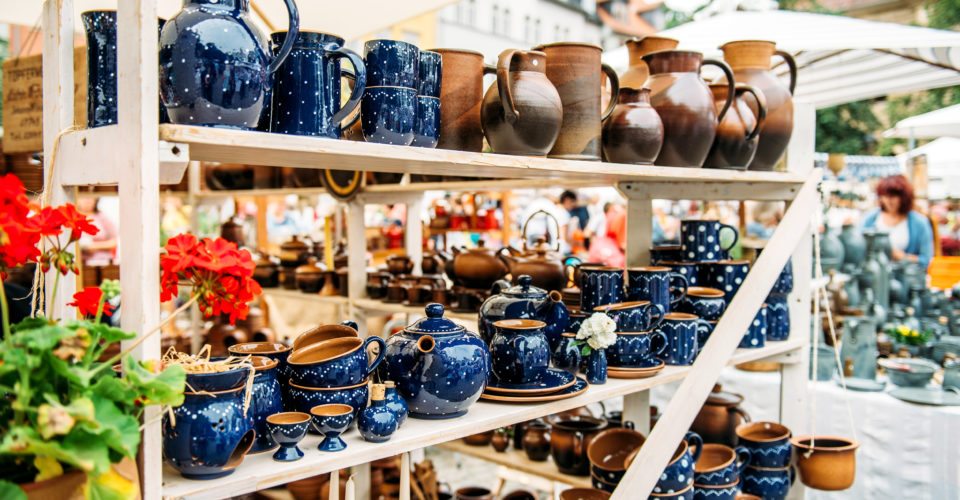 From traditional and modern crockery to one-off pieces, ornaments, musical instruments and toys, Jena pottery market (Töpfermarkt) is a remarkable showcase for the pottery trade.
All manner of pottery is on show here, with around 70 potters presenting a broad spectrum of their creative output on the historical market square. As well as opportunities to look behind the scenes, there are many hands-on activities to try out. The potters demonstrate how a piece evolves from a lump of clay to a finished product, while presenting the various manufacturing techniques and the art of firing and glazing.
There are also hands-on activities that will keep even the youngest visitors busy.
Children can get creative and make figurines, vessels or whatever their imagination comes up with out of clay, or simply watch in amazement as the professionals go about their work.
Location
At the historical market square
Location: historical market square
Includes: around 70 stalls, musical entertainment, local food and drink
Opening times: Saturday 8am to 6pm & Sunday 10am to 6pm
Free entry!
The next pottery market will take place on 25 and 26 July.
A look back at the last Töpfermarkt in Jena