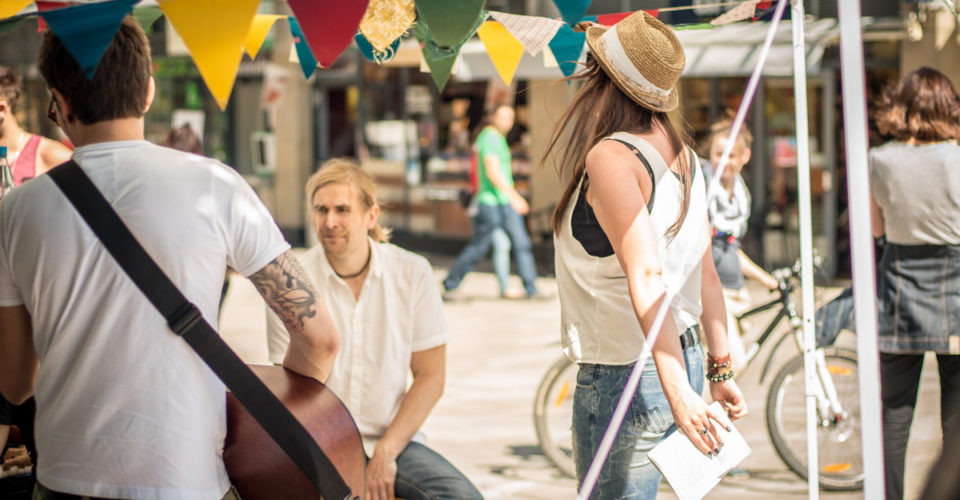 Jena celebrates the official start of summer with a festival for all the senses, the Fête de la Musique. This large event is part of the World Music Day that takes place in over 540 cities around the world – 300 festivals are held in Europe, with more than 50 in Germany.
Admission is free.
Since 2013, Jena has opened its streets, footpaths and squares to all kinds of musical performances. A large number of amateur musicians, professional artists and DJs make their music available to everyone – for free, of course.
Tipp
For further information please contact the Jena Tourist Information.
More information at: www.fetedelamusique-jena.de