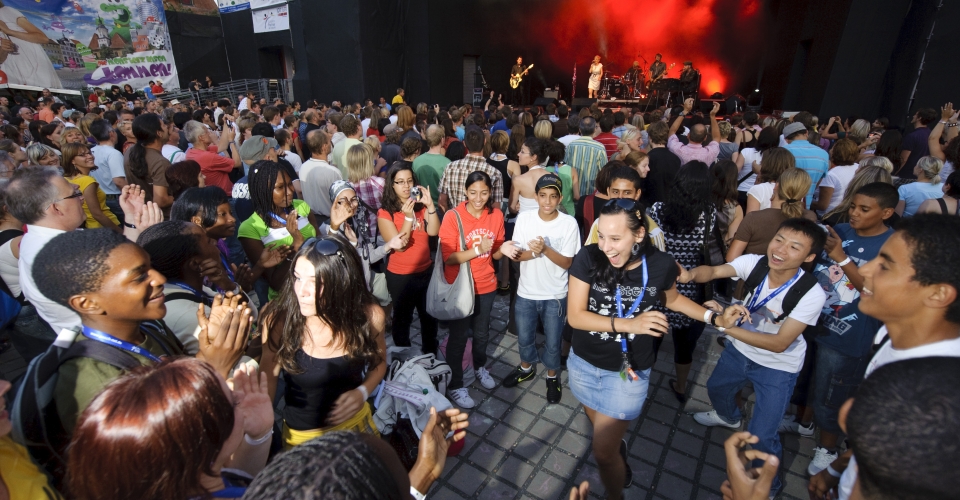 Jena – a students' paradise on the Saale river
The average age of the population in Jena is lower than many other towns and cities in Germany. The students, of which they are more than 23,000, keep the city young. There is a real student vibe in the cafés, restaurants and cosy pubs in the beautifully preserved old quarter. The Friedrich Schiller University and the Ernst Abbe University of Applied Sciences run a wide range of courses and offer ideal conditions for study. Some subjects can even be studied in combination at both universities.
Ernst Abbe University of Applied Sciences
Innovation for quality of life. Health, precision, sustainability and networking.

The Ernst Abbe University in Jena was founded in 1991. As a university of applied sciences, it follows a highly practical approach to teaching and research, and offers excellent courses in the fields of healthcare and social sciences, business and engineering. The approximately 4,500 students who attend the university come to Jena from all over Germany and abroad.
Research at the university focuses on precision systems, technologies and materials as well as healthcare and sustainability. This contributes to Jena's expertise and long-standing reputation in the fields of optics and photonics as well as in healthcare and life sciences.
The campus consists of heritage-listed industrial buildings offering outstanding technical facilities. The university is near to the companies Carl Zeiss AG and Schott and to the Max Planck Institutes, Fraunhofer Institute and Leibniz Association on the Beutenberg Campus. It is also only a few minutes away from the city centre.
Friedrich Schiller University

The Friedrich Schiller University is one of the oldest universities in Germany. It was founded more than 450 years ago, in 1558, and has been attracting brilliant minds ever since. Today, around 18,000 young people are enrolled at the university at its ten faculties.
Jena has an outstanding reputation for teaching and research. You can now study almost anything here – from ancient history to astronomy.
More than 200 study options
The university offers more than 200 study options, ranging from highly sought-after disciplines and international programmes through to more obscure subjects that can only be studied at a handful of locations in Germany. Following the principle of learning through research, the student are involved in their main areas of research from the outset and learn both theory and practical application.
A global network
Almost one in every six students at the university comes from outside Germany. The university's academics also add to the city's international feel.
With over 200 international cooperation partners, the university has affiliations in Germany, Europe and beyond, and many papers are authored by international academics. Our students are also mobile: by working and studying abroad, they broaden their horizonts and make Jena a more cosmopolitan city.
Contact
Jena, a students' paradise