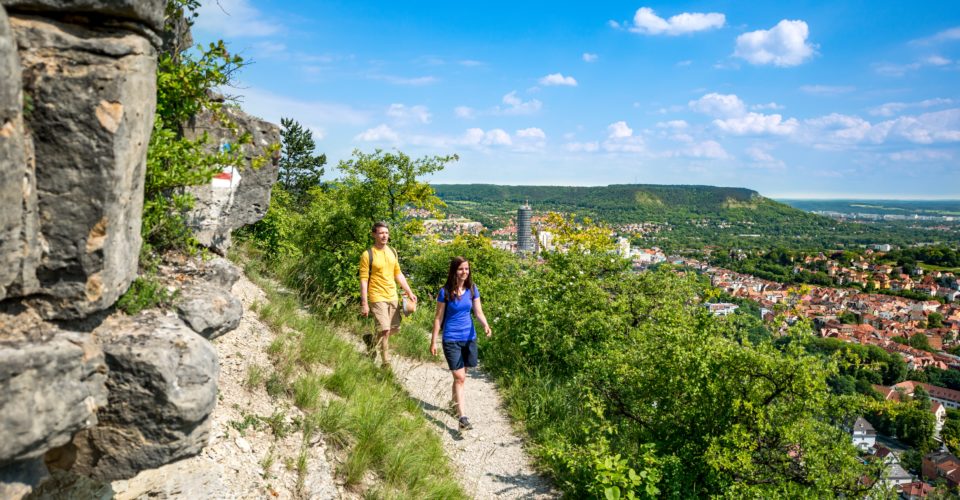 Explore the  SaaleHorizontale hiking trail on a guided one-day walk to the Napoleon Stone and through Rautal.
From the paper mill to the Sonnenberge hills
The walk starts in the centre of Jena and heads out of the city along the Leutra stream. At the former paper mill, which is now a brewpub, the SaaleHorizontale trail continues up steep steps to the Sonnenberge hills. A small path along the cliff edge affords great views of the city before the walk turns into the forest.
Napoleon Stone
The path now heads uphill to the Windknollen nature conservation area. In 1806, Napoleon's army won a decisive battle against Prussia here, and the Napoleon Stone is a memorial to this historic event. There are wide-ranging views of the Saale valley from here.
Through the Closewitz nature conservation area to Rautal
Crossing the flat upland area, we reach the Closewitz nature conservation area, where information boards provide fascinating facts about the habitats of indigenous animals and plants. The walk continues through the grove and along the edge of the village, and we soon reach Rautal.
The area is renowned for the abundance of winter aconite that grows here. It blooms in February and draws people on their first walks of the new year.
We then follow the Steinbach stream to Burschenplatz, a square that was a popular meeting place of the German student fraternities, known as Burschenschaften. Here, the stream cascades downhill, and there is a picnic area that is perfect for a break.
Amazing views from Landgrafen restaurant
We continue towards Jena along the Mittlere Horizontale, a trail along the side of the hill. There are amazing views along the way to Landgrafen restaurant, a popular destination for walkers. Here, you can rest your weary feet in the beer garden or the café and enjoy panoramic views over the city. There's not far to go now. A fair few steps lead down to Philosophenviertel, a quarter adjoining the city centre.
| | |
| --- | --- |
| Start | Jena city centre (market square) |
| Destination | Jena city centre (market square) |
| Length | 14km, elevation: 330 metres |
| Duration | 4.5 hours' walking plus 2 hours for breaks (one-day tour) |
| Available | All year round except on Mondays, when Landgrafen restaurant is closed |
| Participants | max. 16 |
| Group price | 220€ |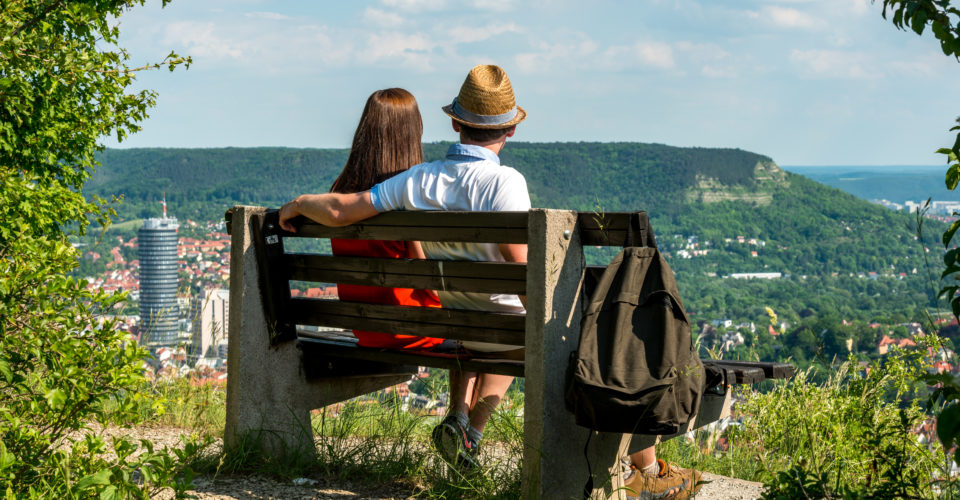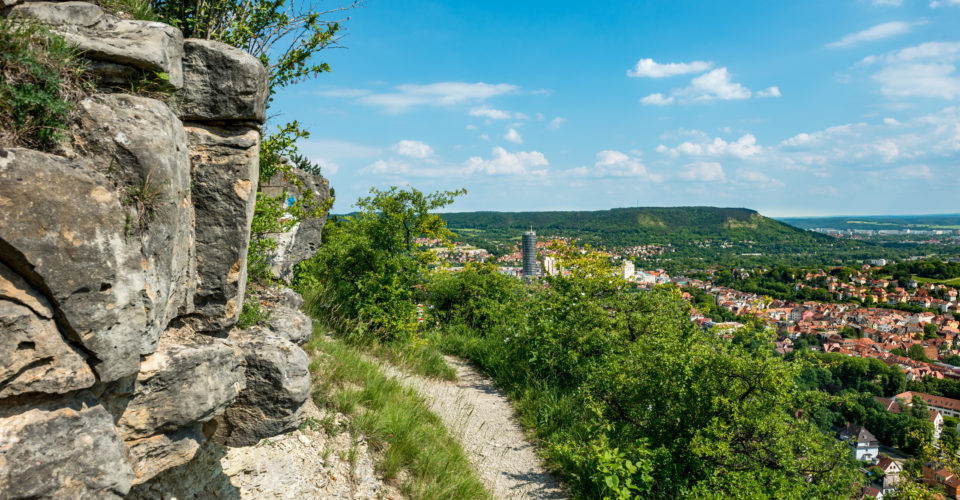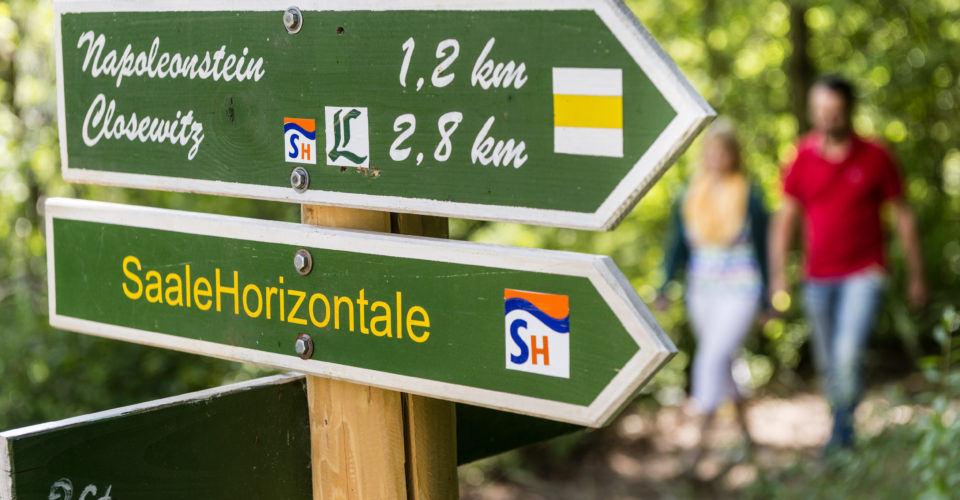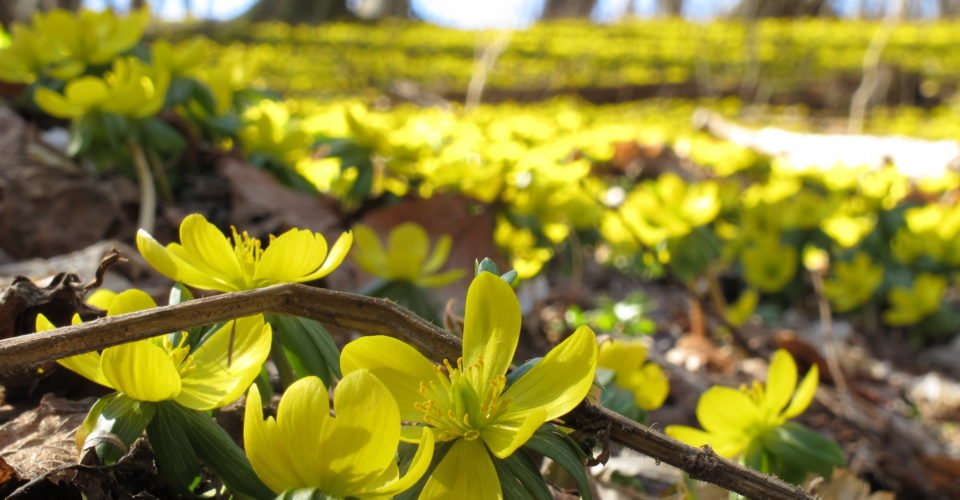 Contact
Jena Tourist Information
The team at Jena Tourist Information will be happy to help you plan your trip.
Markt 16, 07743 Jena + 49 3641 498050 Send us an email
Request day hike SaaleHorizontale