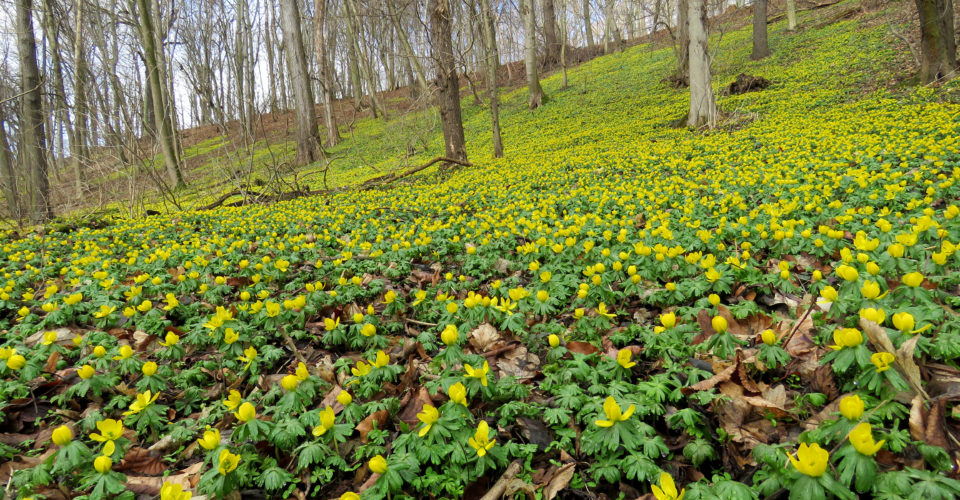 Winter aconites, with their small yellow, cup-shaped flowers, are one of the prettiest winter-flowering plants. From February to March, thousands of these beautiful flowers form a vivid yellow carpet of blooms in the mixed forest of the Rautal valley to the north of Jena.
This circular trail (called 'Rundwanderweg Winterlinge' in German) is about 2 kilometres long and marked with a picture of the little yellow flower.
Start and end point: Rautal car park or via Cospeda and Closewitz
There are links to the SaaleHorizontale and the Napoleon walking trails.