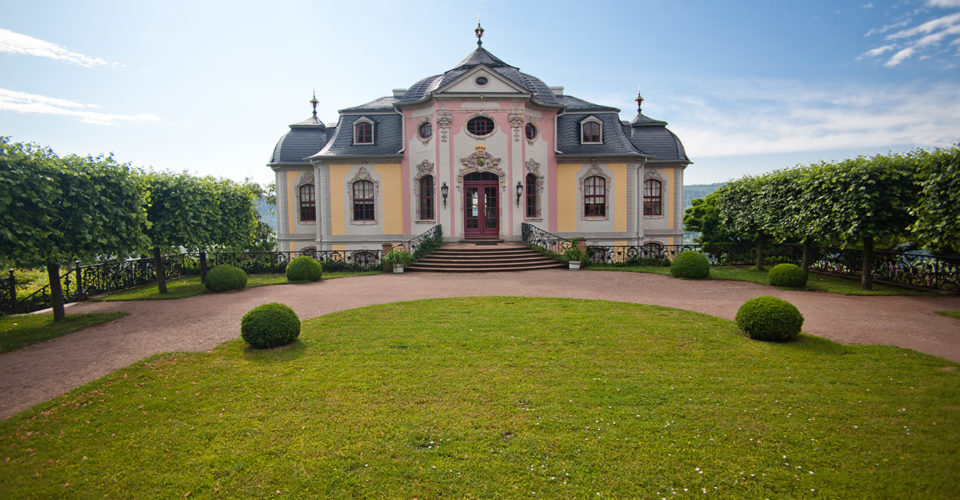 A delightful circular tour on the Saale Cycle Route that visits a number of monuments, castles and palaces
Tour waypoints (32km):
Jena market square – Camsdorf Bridge – Saale Cycle Route – Jenzigweg trail – Wiesenstrasse – Am Steinbach – Rautal – Heiliger Berg (Jena-Zwätzen) – Jägerberg – Rödigen – Nerkewitz – Nerkewitzer Grund – Neuengönna – Zimmern (alternatively directly from Nerkewitz to Zimmern) – Dornburg – Dornburg Palaces – Golmsdorf (access to Saale Cycle Route) – Kunitz – Talstein Castle (Jena) – Erl King monument – Schiller Church in Jena
Recommended maps:
Cycling and walking map 'Mittleres Saaletal – Jena und Umgebung' (Middle Saale Valley – Jena and surrounding region), 1:35.000, published by Dr. Barthel
Things to see along the route:
The three palaces of Dornburg, towering above the Saale river, are a splendid ensemble of Renaissance, Rococo and Romanesque architecture. Together, they can take you on a fascinating journey through time. Don't be put off, the stunning vistas across the Saale valley are a fitting reward for the rather tiring ascent. Walk in the footsteps of Johann Wolfgang von Goethe and enjoy the baroque rose garden with more than 3,500 rose bushes. At the end of July you can visit the annual Dornburg Rose Festival, where the Rose Queen is crowned.
Other attractions:
Erl King monument (Jena)
Oldtimerhof Dornburg classic car collection
Schiller Church (Jena)
Talstein Castle (Jena)
Contact
Jena Tourist Information
The team at Jena Tourist Information will be happy to help you plan your trip.

Please contact the team at Jena tourist information.

Markt 16, 07743 Jena +49 3641 498050 Send us an email