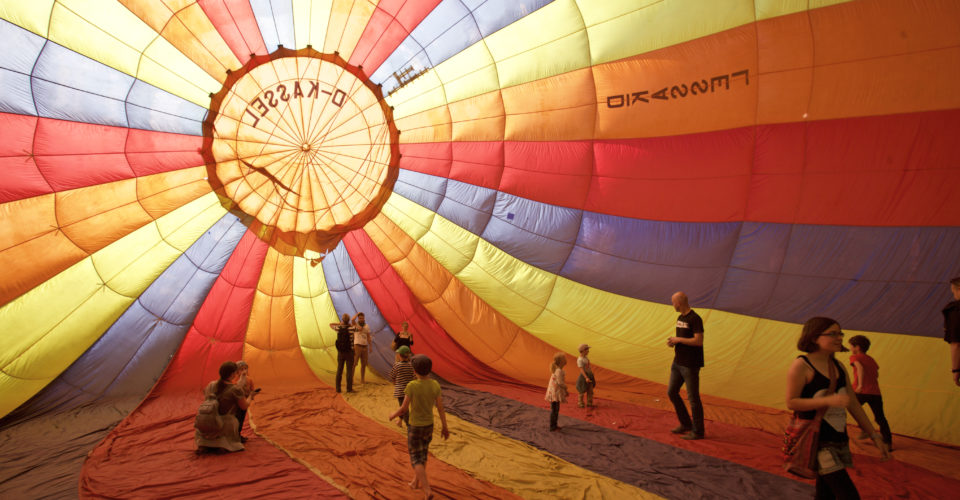 Since Jena is lucky enough to have a marvellous amenity like Paradies Park, we do our best to celebrate it accordingly. The family and children's festival 'Dein Tag im Paradies' (Your day in paradise) immediately established itself as a popular summer event. Since its launch in 2016, Paradies Park has been the venue for this annual celebration for cyclists and the environmentally minded, as well as for active kids and families.
Summer is just around the corner, the bike is getting a spring clean, the T-shirts are moved into prime position in the wardrobe, and the urge to do something exciting in the great outdoors is growing by the day. What better place to share this enthusiasm than Paradies Park, at this special event in the green heart of Jena midway through the year.
Location
Your day in paradise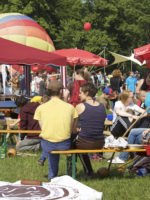 Rasenmühlen island in Paradies Park To the website
Anyone who loves the summer, young or old, is welcome at this day dedicated to cycling and the environment. It's ideal for those who love to soak up the sun, and offers a varied range of activities for children and families – perfect for exploring on a relaxing stroll.
These three themes – family, cycling and the environment – were all brought together for this event for the first time in 2016. They were unified, as they should be, under the new name 'Your day in paradise'. The city has been hosting amazing, fun-packed festivals for more than ten years thanks to the cooperation between JenaKultur and the Jena Family Alliance. The cycle day is essential in a city such as Jena, and environmental protection has a long tradition here. 'Your day in paradise' brings it all together.
The next festival will take place on 17 May from 1pm to 6pm in the Rasenmühleninsel area of Paradies Park.