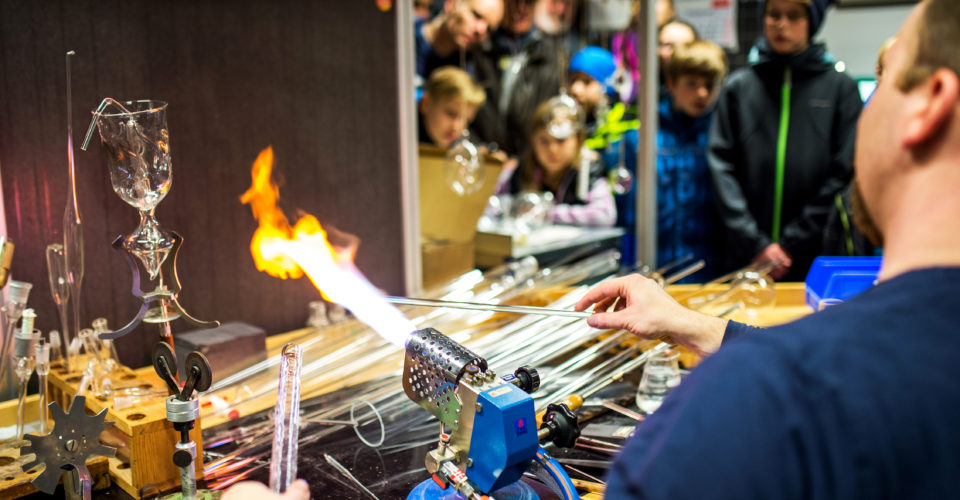 The history of Science Night
Jena's first Science Night, entitled 'Sternstunden' (defining moments), was held in 2005. It was a fitting theme, since Jena can boast a remarkable history as a university city and hub of science. Science Night also provided the initial impetus for the launch of Jena's successful application for the title of City of Science 2008.
Since then, various institutes have been opening their doors to the public every two years on a Friday evening in November. These includes Jena's two universities and the university hospital, the Beutenberg campus with its many institutes and scientific and research institutions, and research-focused companies in Jena, most notably Carl Zeiss, Jenoptik and Schott. The initiative is run by JenaKultur in cooperation with the Thuringian Ministry of Economic Affairs as part of its image campaign 'Willkommen in der Denkfabrik' (Welcome to the Think Tank).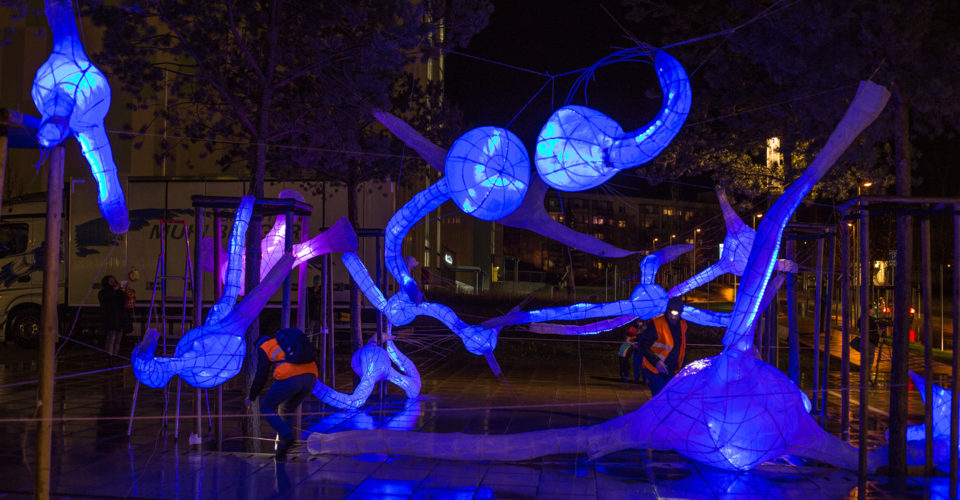 A look back at Science Night 2017
Science at your fingertips.
In 2017, more than 9,000 visitors embarked on tours of discovery around laboratories, institutes and businesses to catch a glimpse behind the scenes. There were fascinating talks about science and research, along with numerous activities and experiments, such as 3D printing, isolating DNA, sending laser messages, looking inside an ant's head, and controlling robots.
The next Science Night will take place in November 2021.