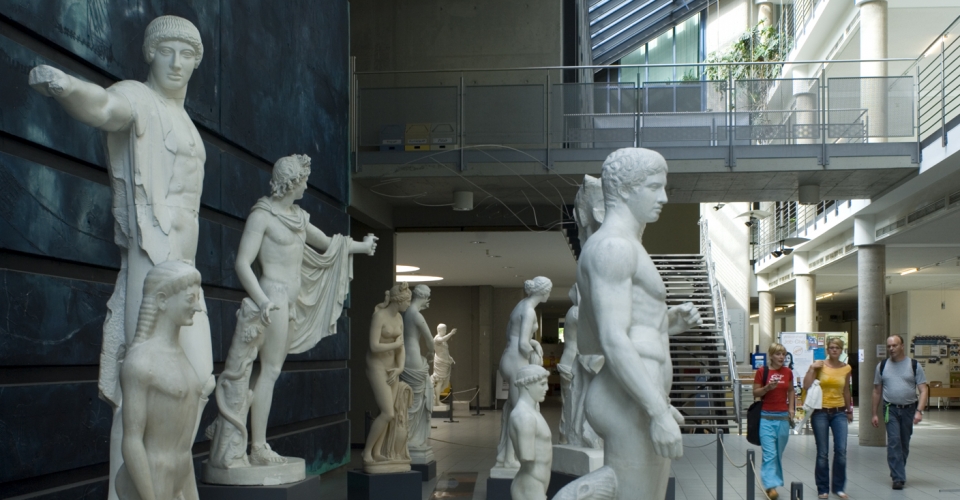 Still unsure about what to do once you leave school? Has the information available online not helped either? Here is an overview of the 'taster' activities for prospective students and school groups at Jena's Friedrich Schiller University.
Open day at the university
Students and employees will be on hand during talks and at the information event to answer questions on courses, the application process and enrolling at the university. Other topics include funding your course and living in Jena.
Academic guidance workshops
Selecting the right course for you out of almost 10,000 is no easy task. Our orientation seminar presents answers to key questions and improves your ability to manage information. Group tasks help you to get to know yourself better and make a better decision.
Junior study
Particularly gifted students can embark on a university course before they finish school. They can attend lectures and complete assignments which, by arrangement, can be officially recognised for a later course.
Taster studies
During the academic year, selected lectures at the university are opened up to prospective students.
This provides an insight into everyday life at university, and offers the opportunity to address preconceived ideas about courses and to talk to students and lecturers.
School trips to the university
We can help with the organisation of trips to the university for school classes and groups. Activities on offer include informative talks and visits to lectures, the canteen, the library and individual events of specific faculties.
The university comes to you
The university has a mobile information centre that is available to visit careers days at schools and local trade fairs. Our staff will be happy to provide insights and answer questions in talks and at our information stand. Our student advice team is also present at over ten major education fairs in Germany.
Course-specific activities
Some faculties, institutes and departments offer their own activities on the transition to university, including 'Rent-a-professor', information events and public lectures.
Contact
Friedrich-Schiller-Universität Jena