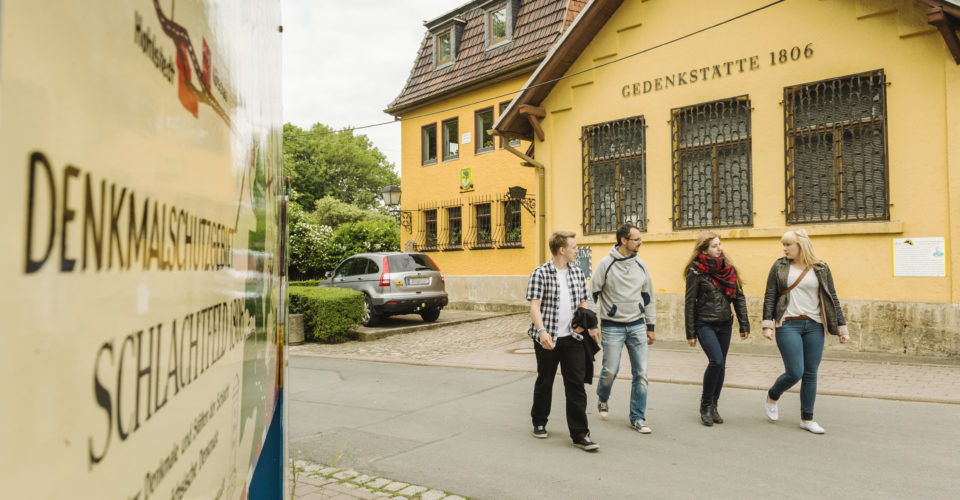 The Battle of Jena and Auerstedt – a historic event of European significance
The date 14 October 1806 is forever inscribed in Jena's history. This is the day of the famous Battle of Jena and Auerstedt between the Prussian army and the French army under Napoleon I, in which the French were victorious. Museum 1806 is located on the site in which the battle took place.
The background to the Battle of Jena and Auerstedt, and the events that took place during it, are explained in detail at the museum and on tours of the battlefields. Museum 1806 contains historical exhibits, reports from contemporary witnesses, and uniforms and weapons from the period, along with an extensive collection of maps and pictures.
Opening times:
| | |
| --- | --- |
| Tue – Sun | 10am – 1pm, 2pm – 5pm (Feb – Nov) |
| Admission: | Last entry one hour before closing |
Guided tours and lectures by arrangement. Tel +49 3641 508860