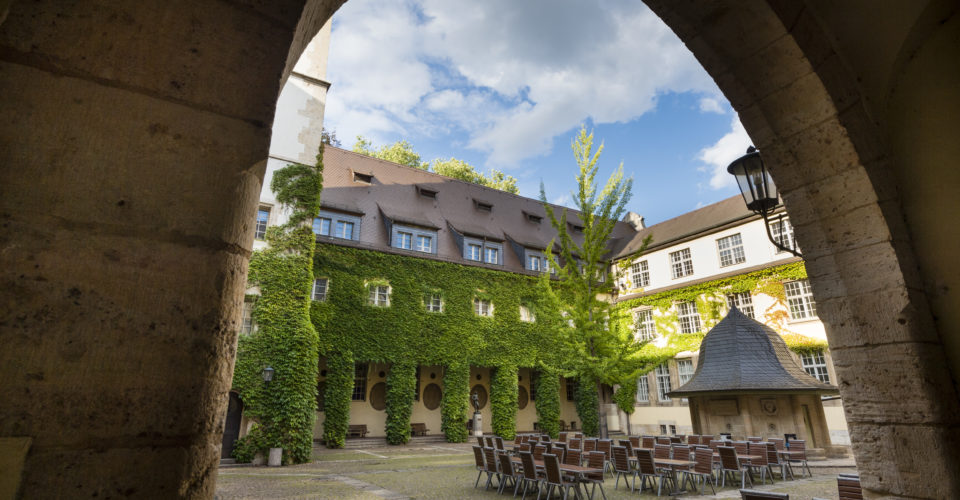 Founded in 1558, the Friedrich Schiller University in Jena is one of the oldest universities in Germany. But it is in no way antiquated.
With its innovative teaching and research it is focused on the future.
The university includes the Collegium Jenense, where it was originally founded, the historical main building and the campus on Ernst Abbe square, where you can see sculptures by Frank Stella.
The university's new campus on nearby Ernst Abbe square is of particular interest to visitors.
Formerly the site of the main Zeiss factory, the rectangular building complex, which covers a total area of around 46,000 square metres, was redeveloped in the 1990s and converted to a variety of new uses. In addition to the architecturally accomplished Goethe Galerie shopping mall (incorporating a four-star hotel), a new campus for the Friedrich Schiller University was created around Ernst Abbe square. This includes a refectory, several lecture halls, a number of institutes and a central tram stop. The very modern square is embellished with five sculptures by the American artist Frank Stella from his 1995 Hudson River Valley Series.