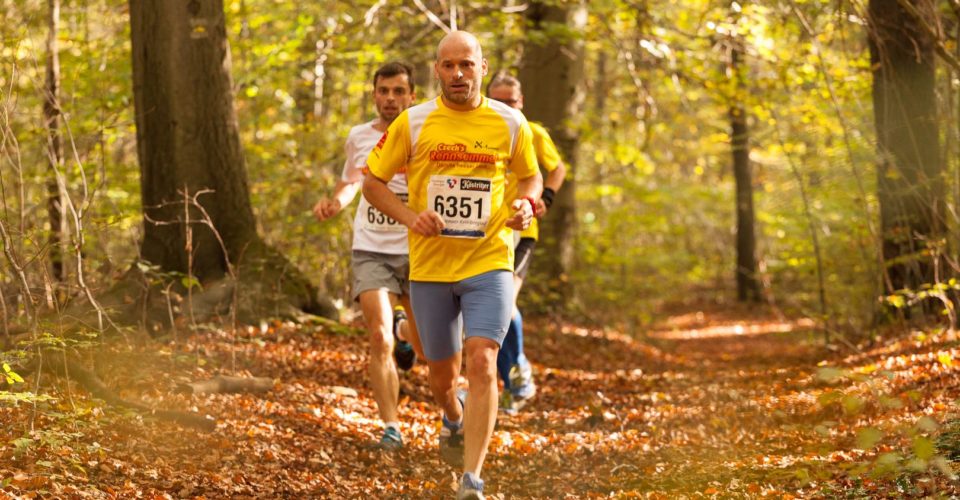 The action-packed Kernberg Run offers three alternatives. Choose from distances of 5, 15 or 27 kilometres through the unique countryside around Jena with its steep Triassic limestone hills and fantastic views over the city and the Middle Saale Valley.
The Kernberge hills provide an outstanding space for long-distance runners to train and compete. There's an extensive network of walking and running trails around Jena, in particular the paths that run parallel to the ridge, half way up the hills.
The two long stretches of the Kernberg Run pass mainly through the Triassic limestone areas around Jena. Runners on the 15 kilometre stage can enjoy an attractive route featuring many narrow paths. If you decide to go for the 27 kilometre stage, you'll be running along Johannisberg hill with views of Leuchtenburg Castle.
If you enjoy running in the countryside and challenges such as uphill sections, narrow paths and occasional obstacles such as roots, rocks and puddles, then Jena's Kernberg Run is perfect for you.
For further information click here.