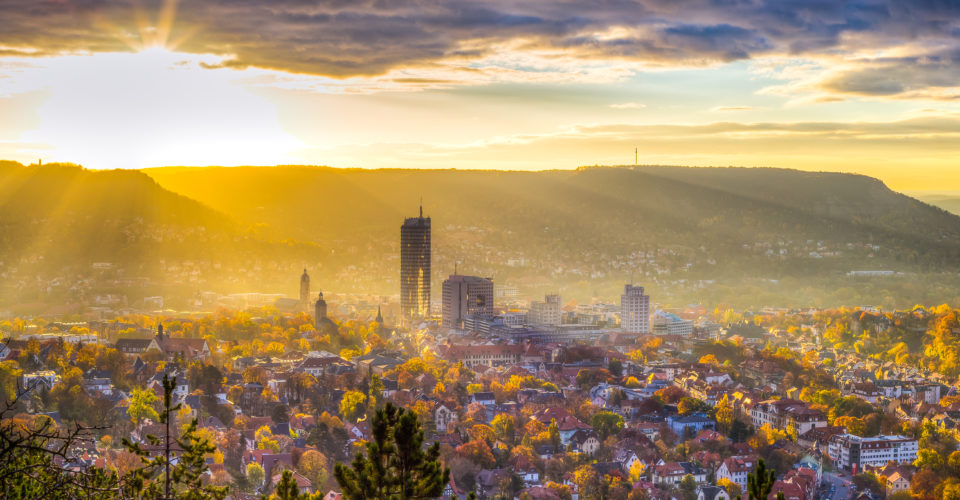 Welcome to Jena, the city of light!
Let there be light: Jena has been synonymous with expertise in this field for more than 150 years. As a long-established centre for optics and photonics, Jena is the birthplace of the European optical industry and a major driver of innovation and progress.
Pioneering light technologies have put Jena at the forefront of science for over 150 years. As a European centre for research in the fields of optics and photonics, Jena has traditionally fostered a close collaboration between its two universities, its research institutes and local industry – and this has, in no small part, been key to its success.
The city is a place of enlightenment in every respect: the brilliant ideas of its brightest minds, the first-class research facilities that continue to shine the light of knowledge into the darkness, the famous high-tech firms and the innovative young companies for whom light is a crucial element of their success. Light is both an instrument and an object of study.
Light is life.
Jena has an excellent reputation in life sciences. Research is carried out on an interdisciplinary basis, which is reflected in the mottos of the Friedrich Schiller University of Jena ('Light Life Liberty') and the Beutenberg Campus ('where life sciences meets physics').
Great emphasis is placed on ideas and innovation in Jena ‒ world-class interdisciplinary research goes hand in hand with the practical application of research findings. Back in 1919, Dr Walter Bauersfeld brought us closer to the skies by creating the first design for the planetarium projector. If you visit the Zeiss Planetarium today, you can still travel to the stars and experience at first hand an enthralling invention that was created in Jena. The Optical Museum takes you on a fascinating journey through the history of optics and the many innovations that originated in the city.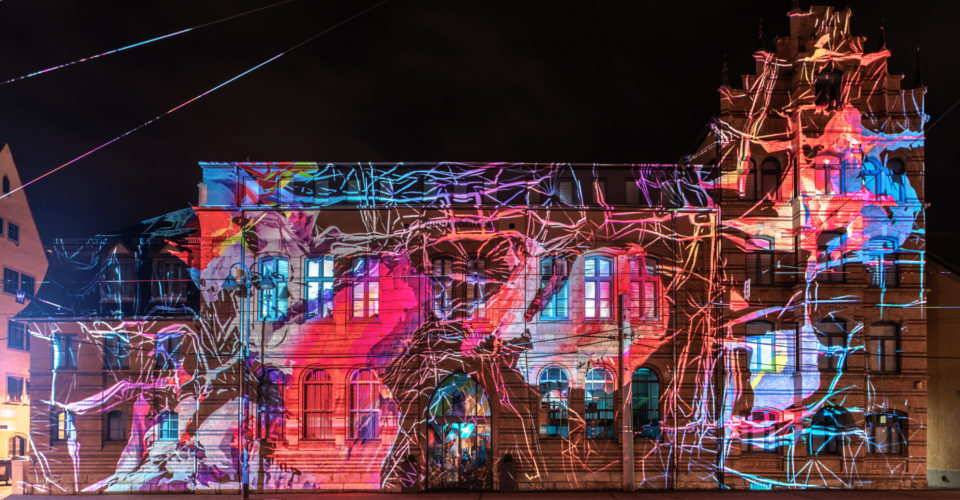 Discover illuminating stories of success in Jena past and present!
Many of Jena's success stories describe light-based solutions that have helped to address key challenges for the future in the fields of healthcare, energy, personal transport, the environment, safety, communications technology and IT.
Probably the most famous success story in Jena began more than 150 years ago. Carl Zeiss, Ernst Abbe and later also Otto Schott ‒ Jena's 'big three' ‒ revolutionised the design of the microscope for scientific research, thereby laying the foundation for the companies that now operate globally under the names of Zeiss, Jenoptik and Schott. They also started another of Jena's most important traditions: the close collaboration between the university, non-university research institutes and local industry. This interdisciplinary cooperation is most strongly reflected today in the use of light-based technologies in life sciences, with microscopy and ophthalmology being of particular importance.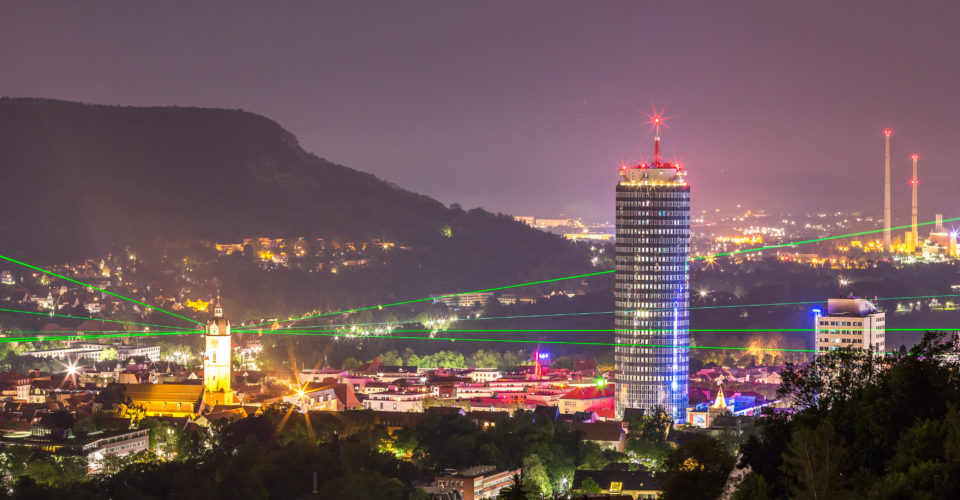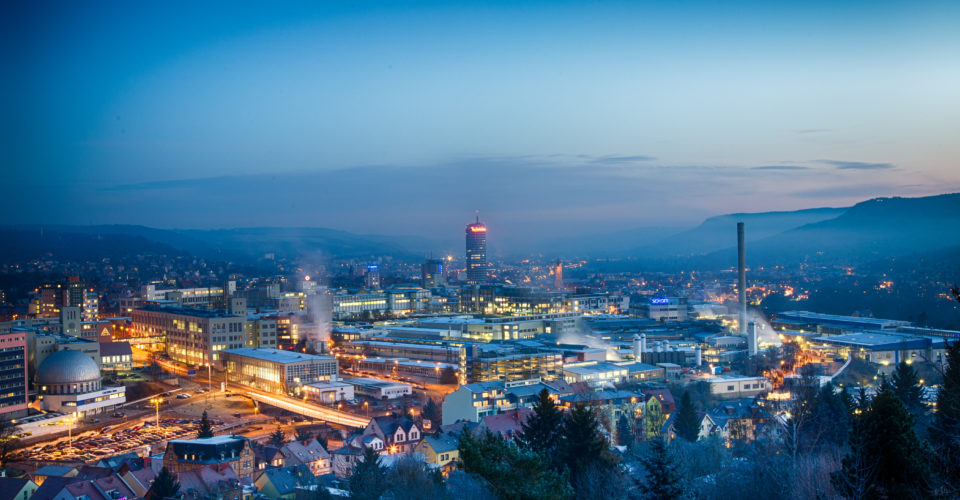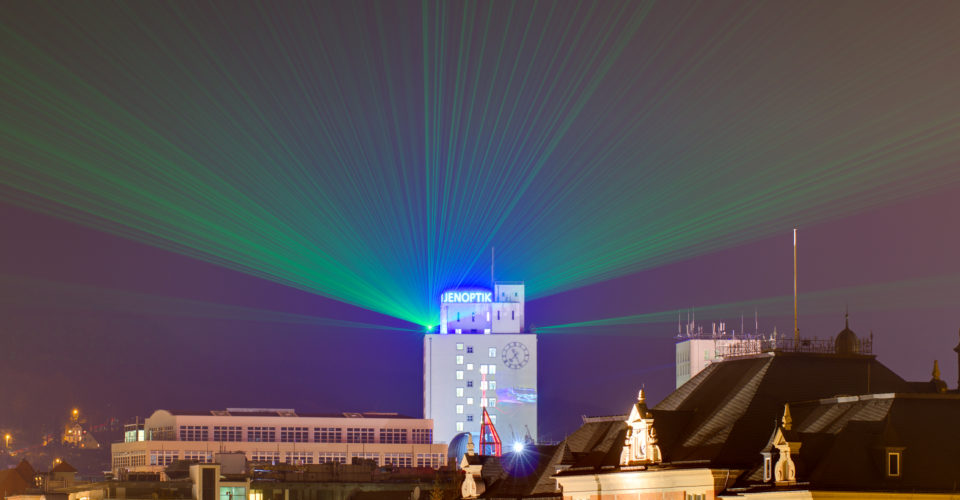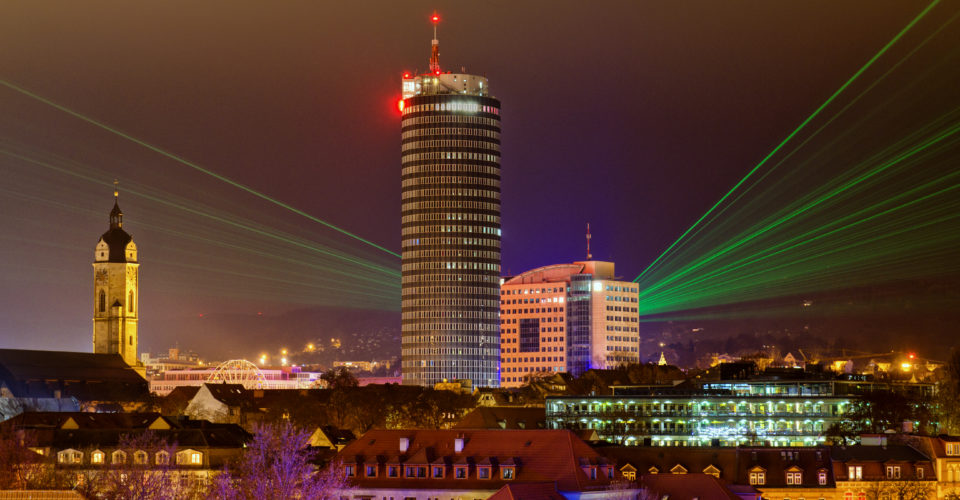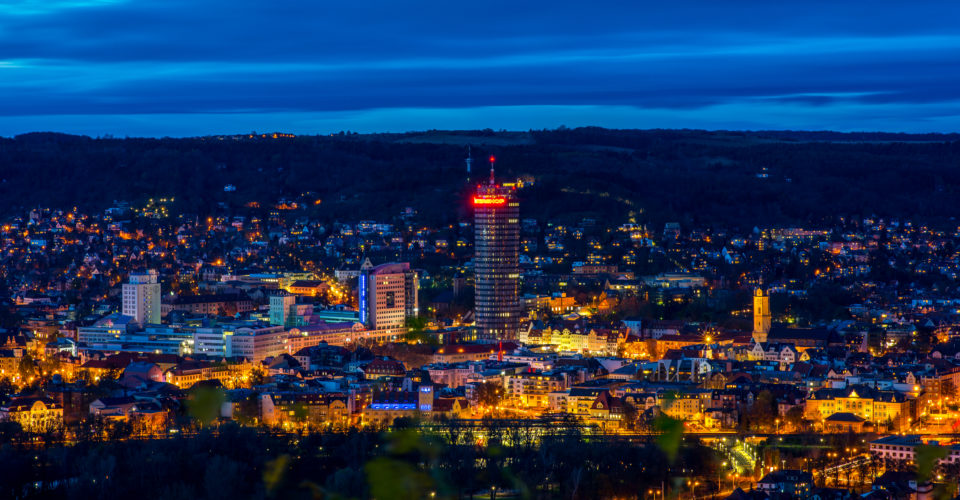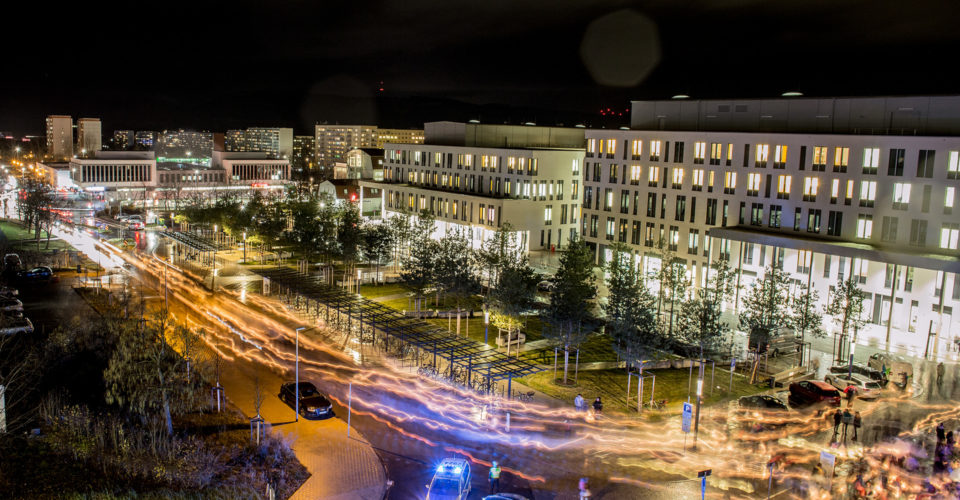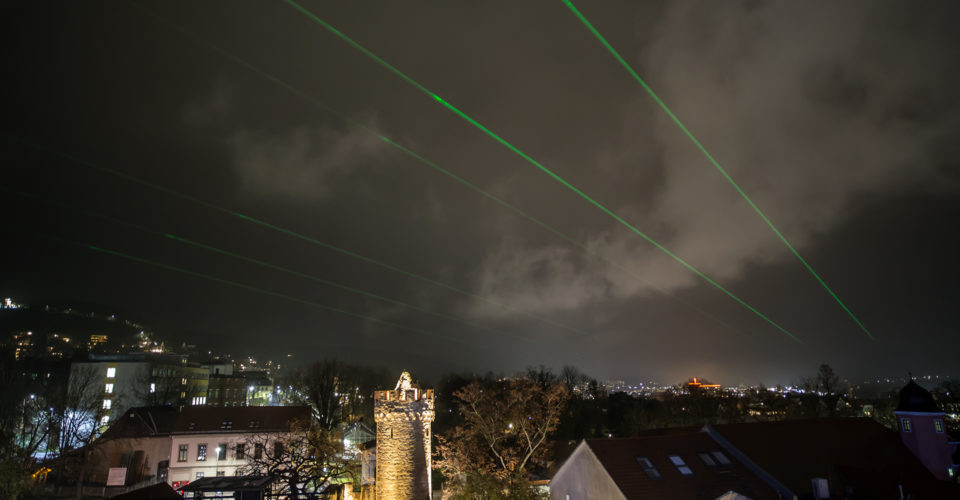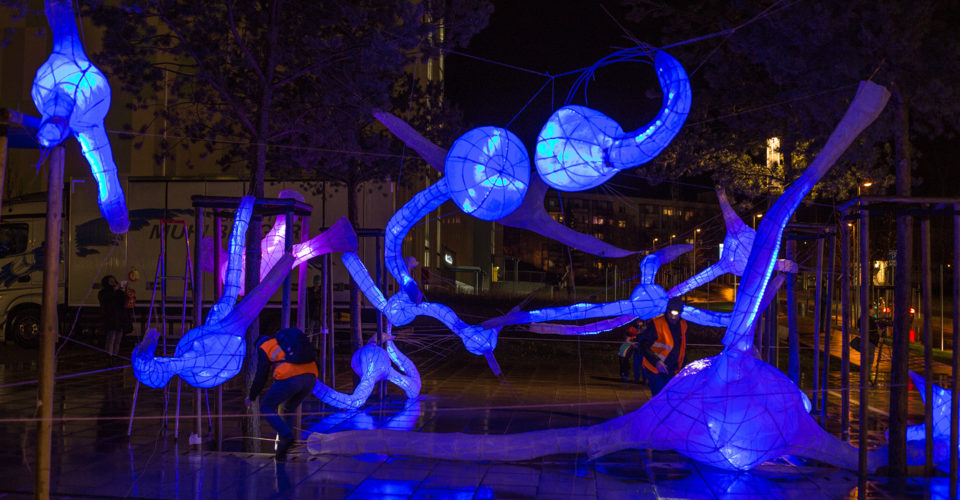 City of light Jena Information
If you would like to know more, visit the tourist information office in Jena for further details, stories and souvenirs.

Markt 16, 07743 Jena +49 3641 498050 To the website