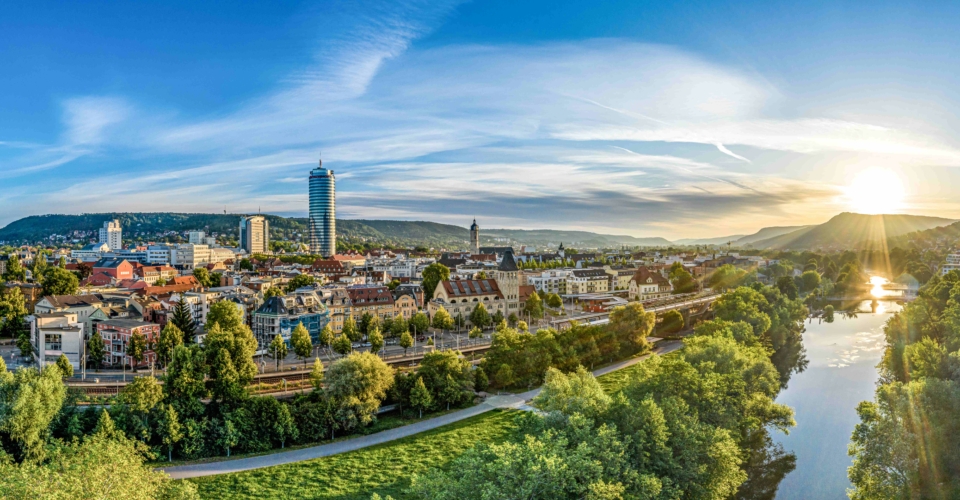 We would like to let visitors to Jena know about some attractions and activities that they simply can't afford to miss in what is soon to be their favourite city. Whether you're planning a holiday in Thuringia, looking for the perfect location for a weekend break, or you'd simply like to get to know this friendly university city, these tips are for you.
1. Reaching for the stars
Back in 1926, it was hailed as the 'marvel of Jena', and thanks to the latest technology the Zeiss Planetarium is still attracting thousands of visitors today. The highlight at the world's oldest continuously operating planetarium is a full-dome digital projection that shows the sky full of stars in incredible detail.
2. Seeing and being seen
The German Optical Museum, which houses Europe's largest collection of spectacles and features numerous interactive experiments and experiences, has been undergoing refurbishment since July 2019. When it reopens, everyday optical phenomena and the technical application of optical effects will be combined into an interactive world of discovery.
3. Jena – at the heart of nature
The much-acclaimed SaaleHorizontale walking trail is a revelation for nature lovers and hiking enthusiasts. Over the course of 72 kilometres it features castles, palaces, parks, forests and meadows that could be straight out of a fairytale, but above all it offers magnificent vistas of Jena.
4. Experiencing culture live
Six weeks of music from around the world, innovative theatre, film nights, thousands of happy, smiling people and a fantastic open-air atmosphere – that's the Kulturarena festival. This is summer in Jena at its best – make sure to book your tickets early.
5. Falling in love with Jena
Whether it's our regular market days, or the range of markets on different themes – from Christmas to crafts – there is no better way to engage with our products, our creativity and our passion. Well, apart from watching a game of football played by FC Carl Zeiss Jena perhaps, but that's another story altogether …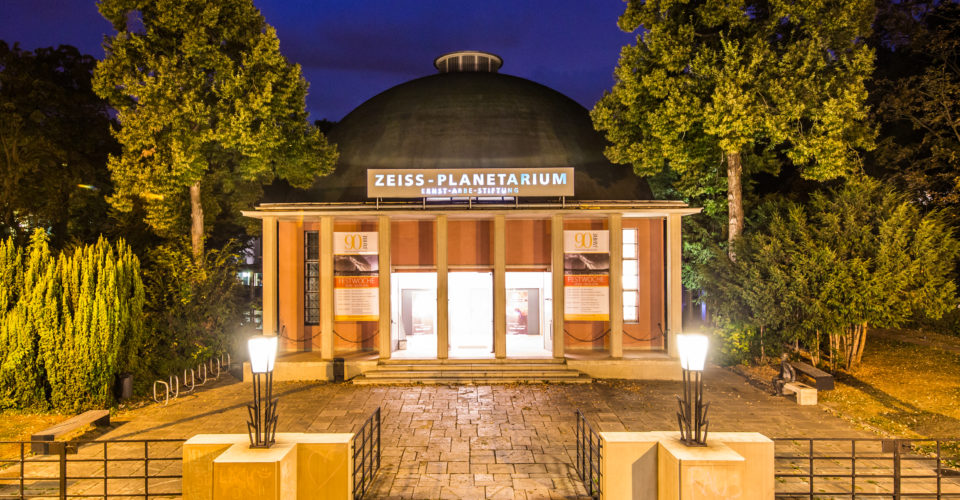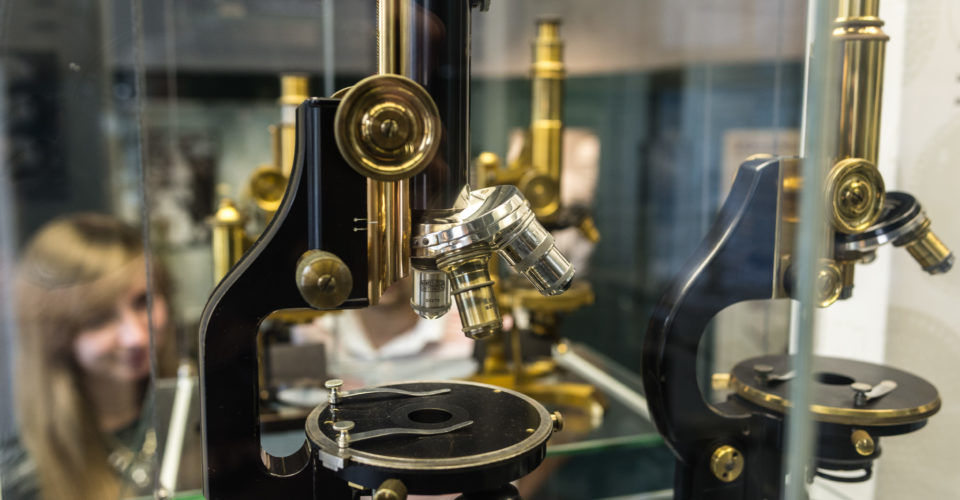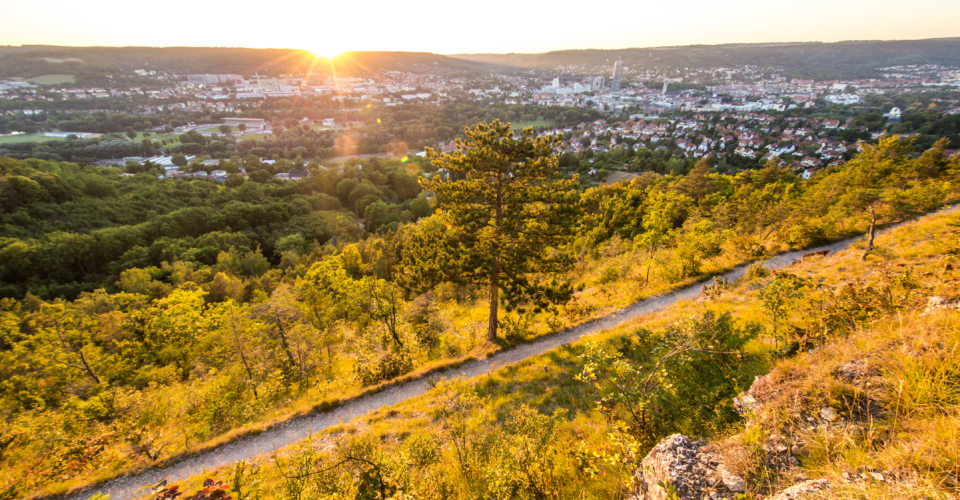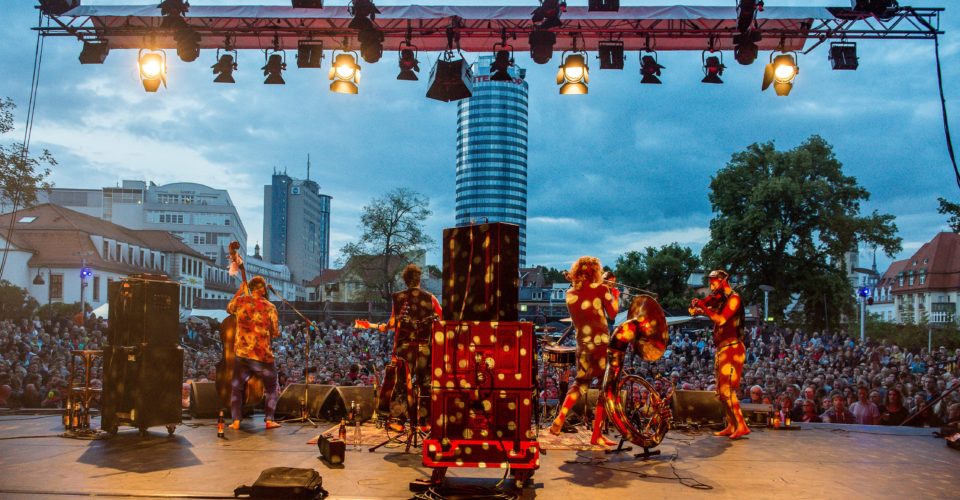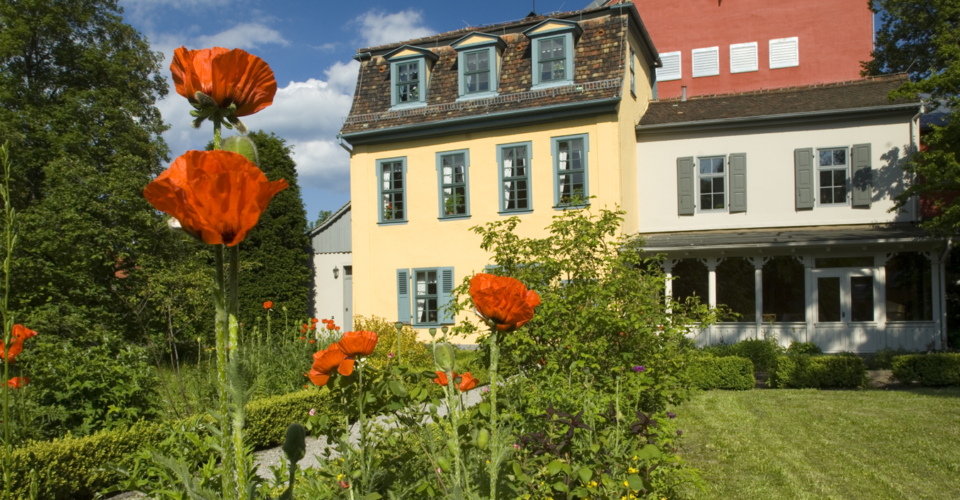 6. Enjoying poetry and philosophy
Goethe and Schiller were two extraordinary writers and intellectuals whose remarkable achievements left many traces in Jena. The spirit of their era is captured in Schiller's summer house.
7. Discovering art for yourself
Great works of international art history for Jena and its visitors. The city's Kunstsammlung gallery presents a programme of temporary exhibitions intended to showcase contemporary art and stimulate discussion. The gallery is part of Jena's municipal museum, housed in a building that is an attraction in itself. Don't miss it!
8. Hitting new heights
The JenTower, affectionately known as the 'stack of biscuits', is our most recent landmark, visible from far and wide. Its handy observation platform at a height of 128 metres offers splendid panoramic views of Jena and the Saale valley.
9. Recharging your batteries
Our two green oases are must-see attractions. As you would expect from a park called 'Paradies' (paradise), this green space on the river Saale is a wonderful place for walks or simply to switch off. Jena's botanical gardens, meanwhile, are the second oldest in Germany. Home to an amazing range of more than 10,000 types of plant, their tropical temperatures also make them an ideal retreat on cold and rainy days.
10. Becoming an insider
Eating, drinking and shopping are among the most pleasant holiday activities. In the delightful Wagnergasse – also known as 'pub lane' – you can do all three. Before you know it you'll be mingling with the locals, picking up tips and recommendations, and enjoying regional delicacies such as Jena beer and Thuringian specialities.