Professor Timo Mappes is buzzing with enthusiasm on the topic of optical research. In July 2018, he became the founding director of the German Optical Museum and Professor of the History of Physics with a focus on science communication at the Friedrich Schiller University of Jena. In this interview he describes his vision for the future: to combine the latest science with the history of optics, and to transform the museum into a showcase for optical research with international appeal. He is in charge of the museum's conversion and conceptional redesign that began in July 2019.
Professor Mappes, the German Optical Museum is being rejuvenated and will be closed for three years. Had it become outdated?
From a global perspective the museum's collection is world class. Nevertheless, the exhibition had become a bit dated. We are planning to make structural alterations and we're also implementing a completely new exhibition concept. The last substantial changes were made in the 1990s, and so our current presentation is no longer fit for purpose. We hold around 20,000 objects, and only about 15 per cent of them were on display to visitors. The new museum design will include a residual collection, which will allow many more objects to be put on show than before. In the permanent exhibition itself we will focus on presenting a few objects within an integrated, holistic context. In addition, we will always be showcasing the latest optical research findings in a way that is generally accessible. Our mission is to show and explain the importance of optics in general, and of Jena as a global centre for optics in particular, in a relatable and entertaining way. The previous presentation was very much rooted in the 1990s, with a strong reliance on objects, and only German texts accompanying the displays. Important optical advances that everyone uses on a daily basis and that originate in Jena were not being explained. That is about to change!
Let's talk glasses – the museum is famous for its extensive collection of eyeglasses. Are there any secrets that visitors might like to know?
There are glasses in our holdings that haven't even been recorded yet – for example a collection of 4,000 historical spectacles that were bought from a well-known ophthalmologist in the 1930s and only finally paid off in the 1950s. And hardly anyone knows that the museum has glasses that used to belong to famous individuals, such as Friedrich Hölderlin, Rudolf Virchow, Robert Koch and Helmut Kohl. We can paint quite the picture with these by setting them in context. Glasses have always been a status symbol as well. Scissors-glasses, diamond-studded lorgnettes, glasses using smoky quartz – they all showed that you could afford to spend money on your eyewear. They will form a very attractive part of our residual collection, which will allow visitors to see virtually our entire inventory.
What will the museum be like after the relaunch? Hands-on and interactive?
We are in the process of developing an entirely new exhibition concept.
The German Optical Museum is going to be an interactive research museum.
We are planning a number of hands-on experiments. But we don't want children to become too overexcited and simply run from one interactive exhibit to the next without having learned anything at the end. The experiments should be interesting for everyone – kids, students and adults. We want to include them all and inspire a passion for optics in them. Until we reopen, we will be trialling our new concepts with school groups, taking their feedback on board and using this to improve our plans. That will result in robust installations for the German Optical Museum, which will provide the greatest possible learning impact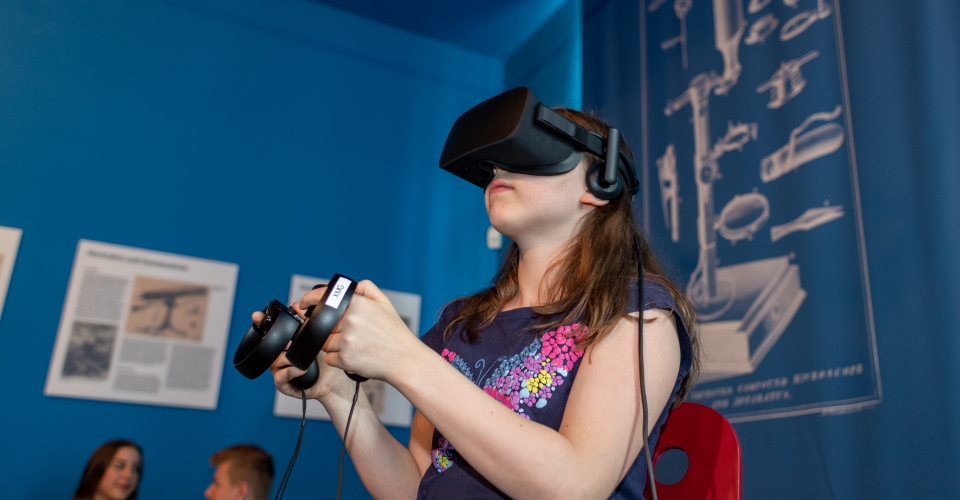 Research in the fields of optics and photonics deals with complex concepts. Is it even possible to present these comprehensibly?
Our aim is to develop a centre of optical knowledge and understanding, and to explain the basics in a way that is fun and accessible. What is immersion? How do glass fibres work? What does anti-reflective coating do? We want visitors to learn through hands-on experience. They will be encouraged to explore optical phenomena for themselves and understand their applications.
And what about the ones who are less technically minded…?
For them we will highlight the history of the objects and the beauty of their design. The museum collection contains some extraordinary pieces that we are going to showcase accordingly. For example, we have some exquisitely crafted showpiece microscopes. Did you know that these instruments, with their ornate design, were important status objects from the baroque era until the middle of the 19th century? Those who could afford it had a go at microscopy, the same way you might play golf nowadays.
Or take Napoleon Bonaparte's small telescope, which was retrieved from the French emperor's coach after the battle of Waterloo and now forms part of our collection. Napoleon did use military telescopes, but he was vain enough to also use ornamental ones. We have documents from the family of the Uhlan officer who took this item from Napoleon's coach, so it is authentic, and just begging to be displayed in its proper context.
Important advances in optics are still being made in Jena today. Where does contemporary science fit into the redesign of the German Optical Museum?
As a research museum we maintain particularly close links to the Friedrich Schiller University of Jena. The individual galleries and themed sections of the redesigned museum will contain some areas that showcase very topical subjects. Here, young scientists will explain in a very accessible and compact way what they are currently working on. A sort of intellectual Sesame Street if you like. We're planning to change the content every three months – to have our own shop window on optical research. It will allow us to demonstrate current developments in the field of optics, and indicate where things are heading. That is particularly exciting, because the future of optical research is difficult to predict. But we can show what people are working on at the moment, and ensure we keep that information up to date.
Does optical research still need a historical angle?
Absolutely! Our current advances are building on the past. The German Optical Museum possesses an unparalleled treasure trove of objects and literature that we intend to make accessible for research purposes. For example, our library contains original works by Johannes Kepler, a famous scientist and optics pioneer who lived in the 16th and 17th century. These and other important writings are going to be digitised to make them easily accessible for scientists and students in future. We are planning to show part of Carl Zeiss's workshop in its original context as a typical optical workshop of the time. To this day, extremely sensitive high-end devices require hand-polished lenses. Our inventory includes some of the original instruments historically used to produce these. They are priceless, and also quite illustrative.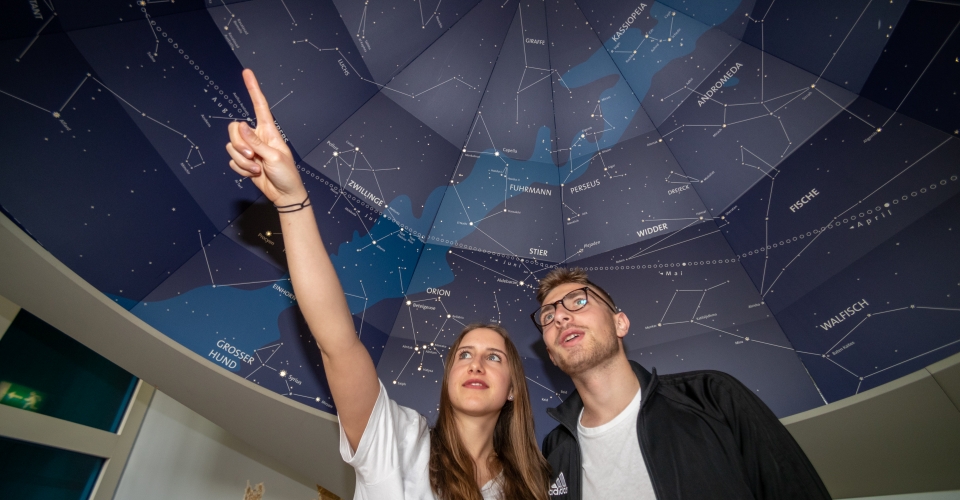 The revamped German Optical Museum is set to open in late 2022 or early 2023. What sort of visitor numbers are you expecting?
We were getting around 20,000 visitors a year, after the conversion we are expecting 50,000. One important target group are the people of Jena and their visitors. We would like the locals to be keen to take their guests to the German Optical Museum because they know it is always going to offer something new to discover, not least for themselves. And we also want to motivate teachers to bring their school groups – not just from Thuringia, but from anywhere within a radius of about 100 kilometres. That is perfectly doable as a day trip. Of course we are also thinking of a more specialist audience in the broadest sense. That would include scientists, but also people attending events, in collaboration with the Volkshaus. How about a 'walking dinner' among spectacles and microscopes?
Where will you be taking your own visitors while the museum is closed?  
Jena has lots of attractive locations for visitors. I always recommend the botanical garden, and the Museum of Phylogenetics with the Ernst Haeckel House, which is currently closed for renovation. These are scientific institutions, but still very enjoyable. However, the Zeiss Planetarium, another milestone in the global history of optics, is likely to be of particular interest to many visitors. I would advise anyone wanting to explore the surrounding region when the weather is nice to head for the SaaleHorizontale walking trail and admire the city of light from above – or to hike up to Leuchtenburg Castle, which can be seen towering in the distance. We are not planning to display any exhibits at the German Optical Museum during the conversion, but we are busy organising loans for temporary exhibitions at our partner museums.
Which places in Jena provide you personally with inspiration for new ideas – apart from the Optical Museum?
In Jena, new ideas for presenting the subject of optics and photonics often emerge quite spontaneously, in discussions with colleagues from the Friedrich Schiller University. As for venues that are particularly, if not to say uniquely, suited to science communication, the Zeiss Planetarium that I just mentioned springs to mind. It attracts 130,000 visitors a year, that's more than the entire population of the city – so quite impressive. It currently produces its own successful entertainment shows. But the dome could also be used for the immersive popularisation of the latest scientific findings – there's plenty of potential there.
Taking the auditorium back 100 years
The German Optical Museum closed in July 2019 for renovation and conversion. It will take a good three years to gut and refurbish the building, including the replacement of all utility lines. One of the highlights of the museum, built in 1924 as a school for opticians, is a 100-seat auditorium, which will be restored to its original appearance, featuring old-style benches complete with inkwells, a lectern with a slate blackboard and water access, and the original lights. The inscription 'Per aspera ad astra' – through adversity to the stars, a quote from the philosopher Seneca, will also enjoy pride of place once again. The original stairs and floor tiles are going to survive too, but in the other rooms nothing will remain as it was. They will receive a neutral décor that puts the focus firmly on the experiments and display objects. Upon reopening, the German Optical Museum will have just over 2,000 square metres of exhibition space in which to display its treasures and offer an interactive optics experience. This huge project is backed by a foundation consisting of Carl Zeiss AG, the Carl Zeiss and Ernst Abbe foundations, Jena city council and the Friedrich Schiller University.