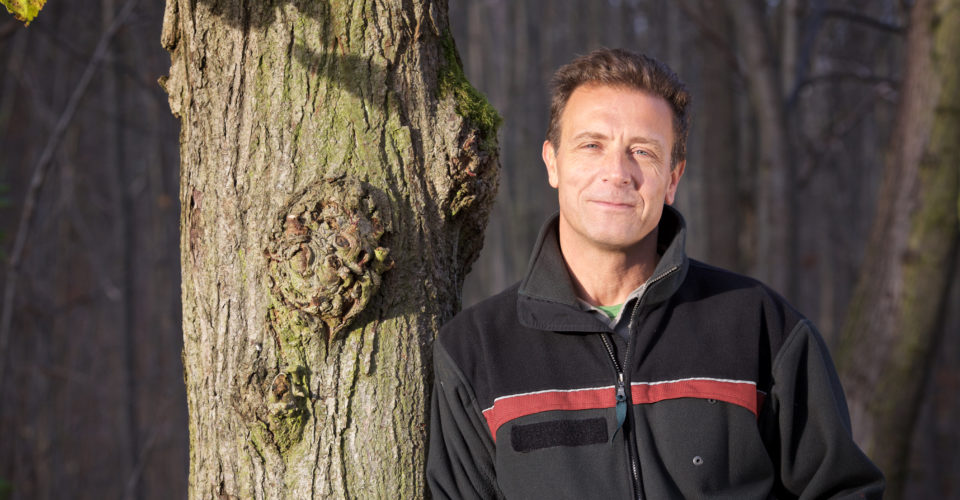 The chirping of birds, the rustling of leaves and nothing but fresh, clean air. That's what you can expect on the SaaleHorizontale walking trail around Jena. This is where you come to switch off, recharge your batteries and have a complete change of scene. Olaf Schubert knows this area better than anyone. He has worked as the municipal forester in Jena for more than 20 years. Among other things, he is responsible for maintaining the walking trails. Even after so many years, he is still captivated by the landscape of fields, forests and hills surrounding the trail. "Every section is special in its own right."
The SaaleHorizontale trail ‒ a walker's paradise
Forests, castles, fossil-flecked limestone cliffs, and glorious views of a beautiful city. All this can be found in the Saale valley around Jena. With scenery like this, it's hardly surprising that there is a long tradition of walking in the region. The SaaleHorizontale walking trail, which opened in 2008, is a paradise for fans of the great outdoors.
We selected the most beautiful elements of the landscape around Jena so that we could offer hikers something a bit special on this trail,
Olaf Schubert explains. The paths run for 72 kilometres between Jena and Dornburg. They wind their way through conservation areas and forests, passing lush meadows, fields of orchids, vineyards and sleepy little villages. "You walk through unspoilt deciduous forests that are unparalleled in their composition. Here, you find species of trees as they existed thousands of years ago." And every so often, you come across historical castles, palaces and ruins that bear witness to past times.
Walking with panoramic views
Climbing up to the SaaleHorizontale walking trail, you have some stunning views. You can see far into the Saale valley, with its colourful meadows, ancient rocks, pine groves and beech trees. The castles and palaces make for very special vantage points: Kunitzburg, the Dornburg Palaces and the castle ruins of Lobdeburg are well worth discovering. You never lose sight of Jena, which can easily be reached from anywhere along the trail.
Because of its proximity to the city, the SaaleHorizontale walking trail is a popular place to go, even just for a breath of fresh air after work. "The SaaleHorizontale walking trail unites different groups of people," says Olaf Schubert. "It appeals to sports enthusiasts, traditional walkers and local residents alike."
The well-maintained forest trails are also ideal for family bike rides. We are currently working on expanding what we offer mountain bikers.
The 'Horizontale – Rund um Jena' is a challenge for the more ambitious sports enthusiasts. This long-distance 24-hour walking event is held once a year. A relay race has also become established, which follows the route of the SaaleHorizontale trail.
Physical activity should be rewarded with a break every so often. Here, there are many opportunities to take the weight off your feet, while enjoying a cold beer, delicious local food, and wonderful views. Walkers can look forward to a warm welcome at the 25 restaurants and inns along the route, some of which are situated on the highest hills in the region.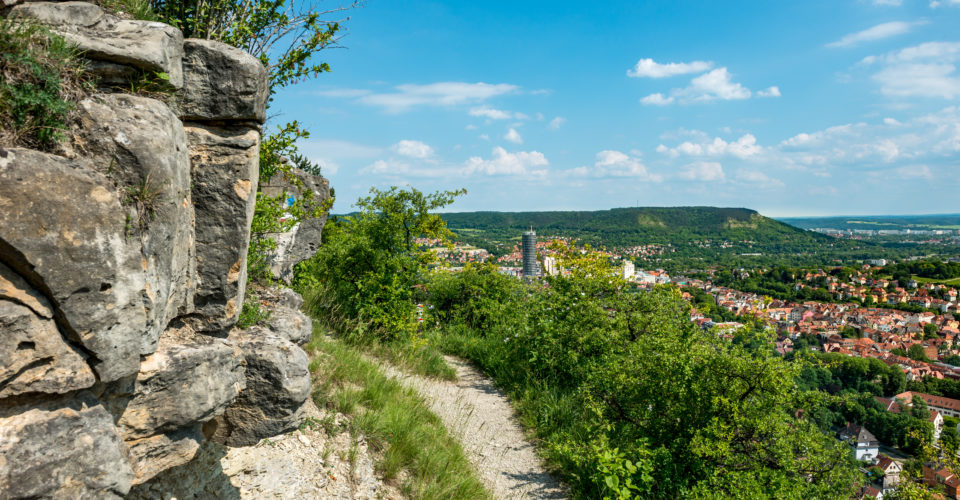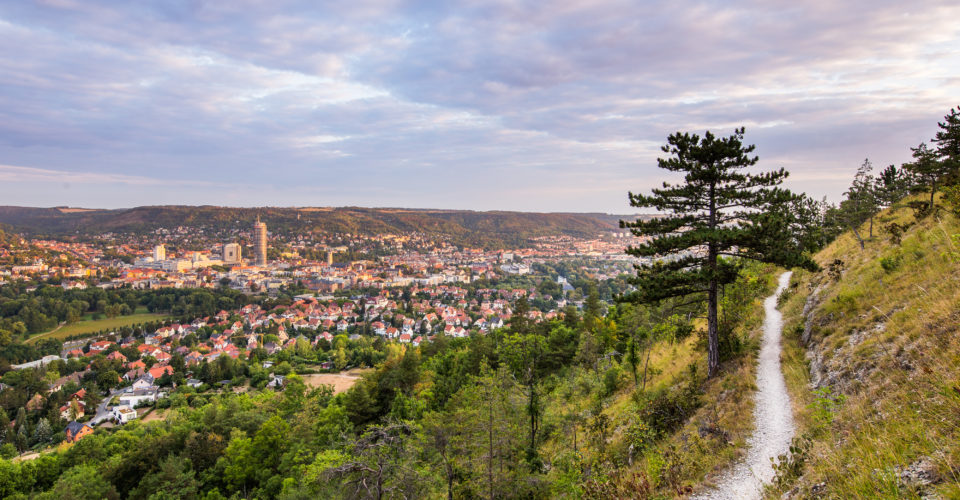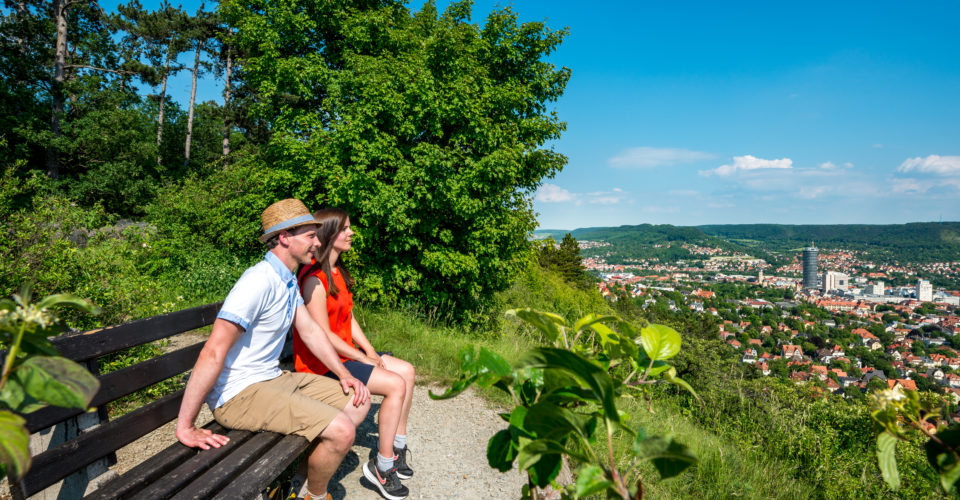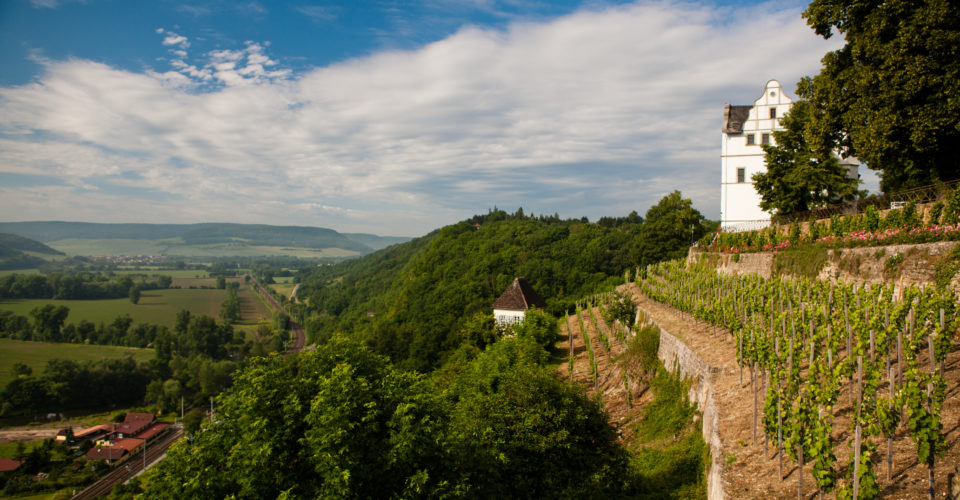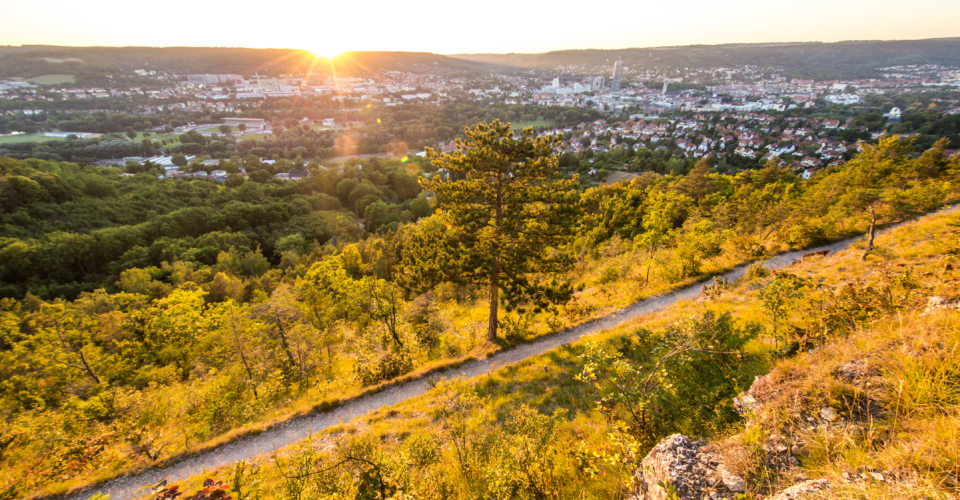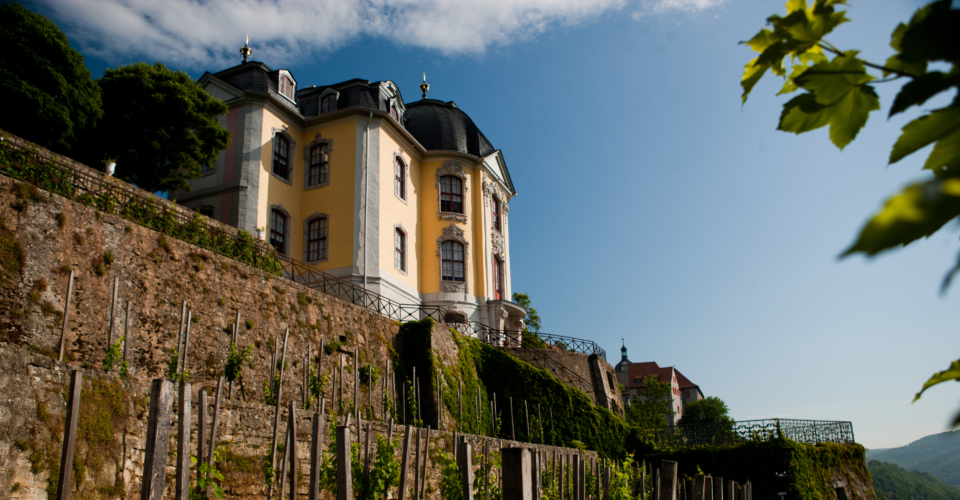 Treating nature with respect
A large part of the walking trail runs through nature conservation areas. The SaaleHorizontale is a habitat for animals large and small. Fascinating species such as eagle owls, wildcats, partridges, kingfishers and bats are all native to this area. The countryside around Jena is also famous for its wealth of orchids, which are a highlight on any spring walk. There is a good chance of seeing a particular kind of plant or a rare species of animal on a walk along the trail.
For Olaf Schubert, it's very important that people develop an understanding of nature: "A visitor who recognises the beauty of nature will also treat it with respect. The most important thing for me is that when people go walking they are encouraged to learn about nature." Allowing the forest to follow its natural cycle is part of this.
Our forest is not 'cleared'.
That means that there are also dead trees here. Owls, woodpeckers and small mammals live in, with and from biotopes such as these. Animals and plants work in harmony together and create the natural cycle that also makes it possible for us to live," he explains.
Take time out on the SaaleHorizontale walking trail
"One of my former colleagues once told me: 'nature never disappoints you'," says Olaf Schubert. At the end of a stressful working day, when you just need some peace and quiet, what could be better – and simpler – than stepping out into nature?" For the forester, it's about more than getting out in the fresh air. Nature reminds us of what really matters: "The most important thing is to enjoy the moment. When I look up at the limestone cliffs, I am amazed at the constancy with which they have withstood the elements for millions of years. But then the falling leaves in autumn make me realise the transient nature of life."
Those who take heed of Olaf Schubert's advice and head to the SaaleHorizontale trail for a walk and some time in nature will certainly come away with many wonderful memories, and possibly even one or two new ways of looking at the world.