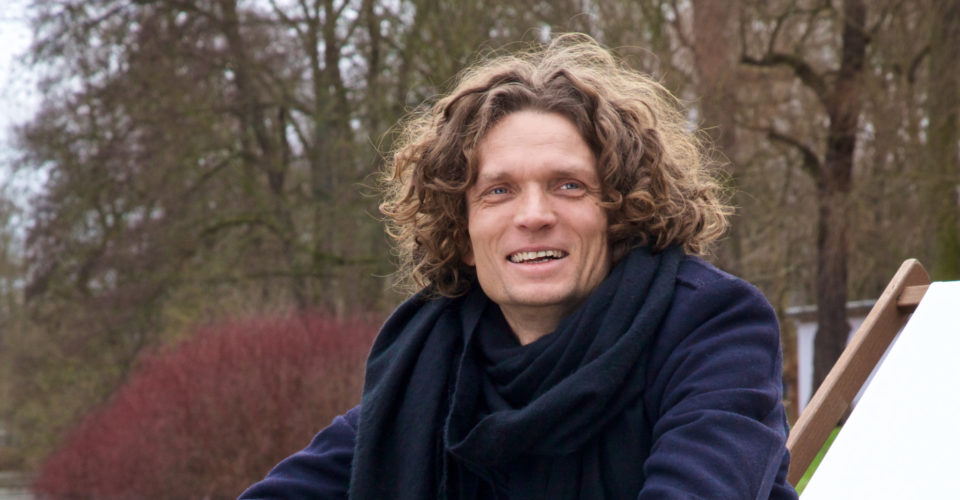 When it comes to events and catering in Jena, Michael 'Carlos' Carl is a hard act to follow. He has been working in the events business since he was seventeen. Born in Rudolstadt, the 38-year-old runs the popular Strand 22 summer bar in Jena's Paradies Park and the Schneebrett Bar in the city centre as its winter counterpart.
When asked how he came to have his own beach bar, the answer is simple: he saw an opportunity and grabbed it by the horns, along with his three partners. "There was a place by the water in Paradies Park that had been standing empty. A wonderful spot with views up into the Kernberge hills – we wanted to give it a new lease of life." And that is exactly what they did. Carlos and his team created a summer paradise in the city's restaurant scene true to their motto 'bring on the good life'. Right by the beach on the Saale river, with comfortable deckchairs, chilled drinks, tasty snacks and live music.
A place to escape from the humdrum of everyday life.
Carlos now single-handedly runs the bar ‒ and with great success. It celebrated its tenth anniversary in 2018. In the winter, Carlos returns to the Schneebrett Bar in the city centre, a stone's throw from the historical market square, where his guests can enjoy drinks and music while the Christmas market is on.
A whole host of acts have taken to the stage at Strand 22 in its ten-year history: big names from the house and techno scene as well as emerging talents from the region and local singer-songwriters. Although the main focus is on electronic music, there is also ample scope for other genres and formats such as short films, summer theatre, jazz concerts and audio plays. One of the highlights is the picnic at Strand 22 organised by Jena-based record label Freude am Tanzen. It's impossible to imagine Jena without Carlos and his bars. As a long-standing insider on the local scene, he is just the man to ask for his personal highlights of Jena.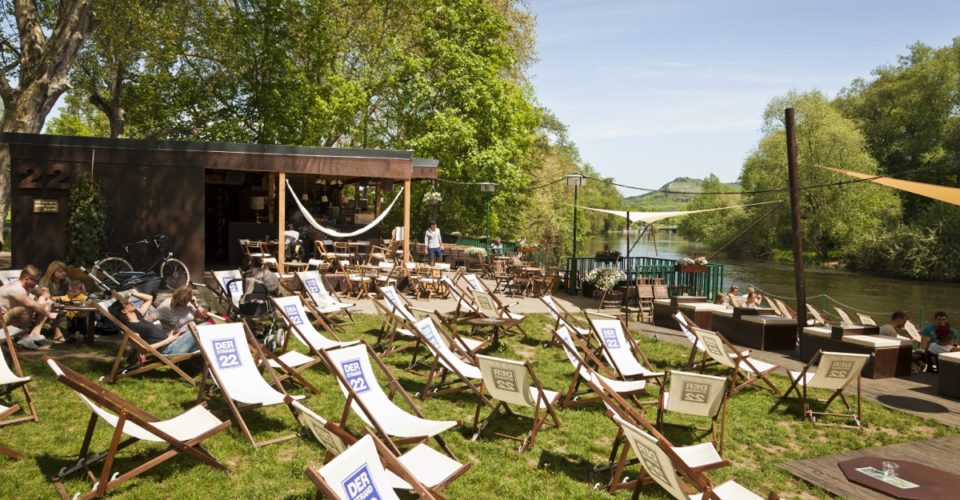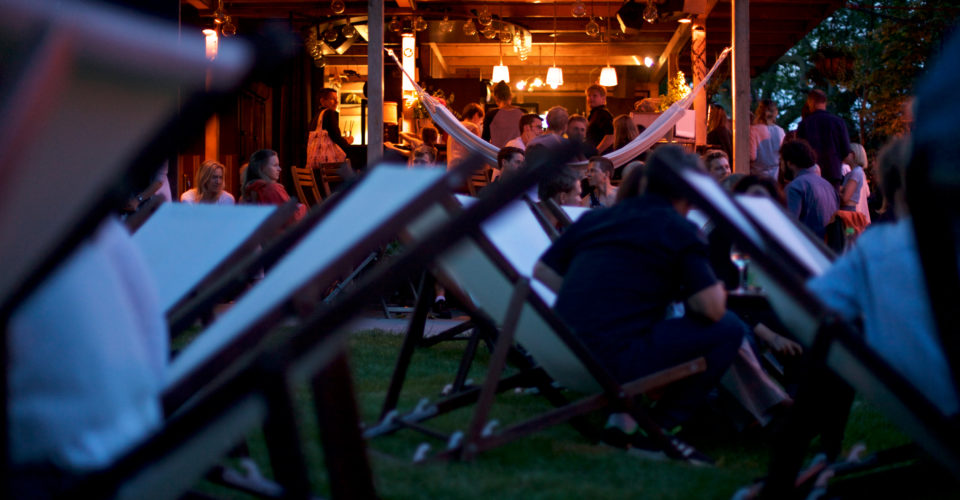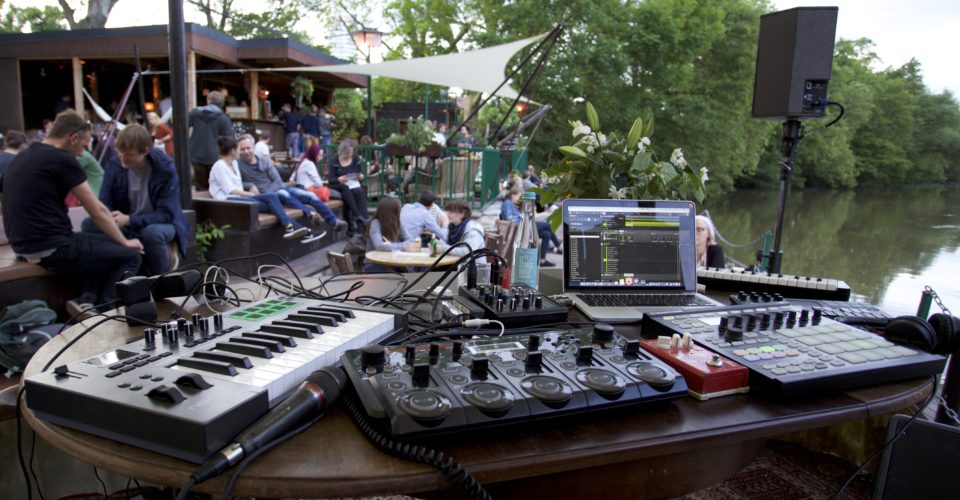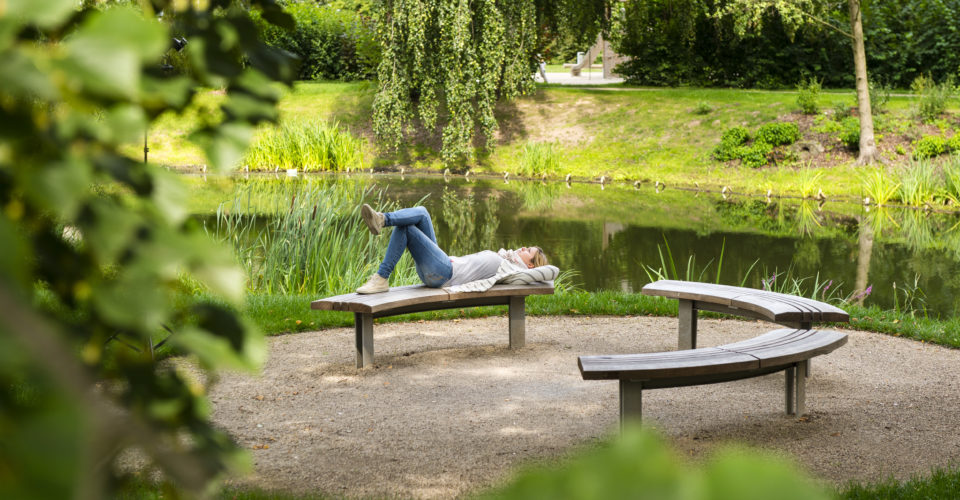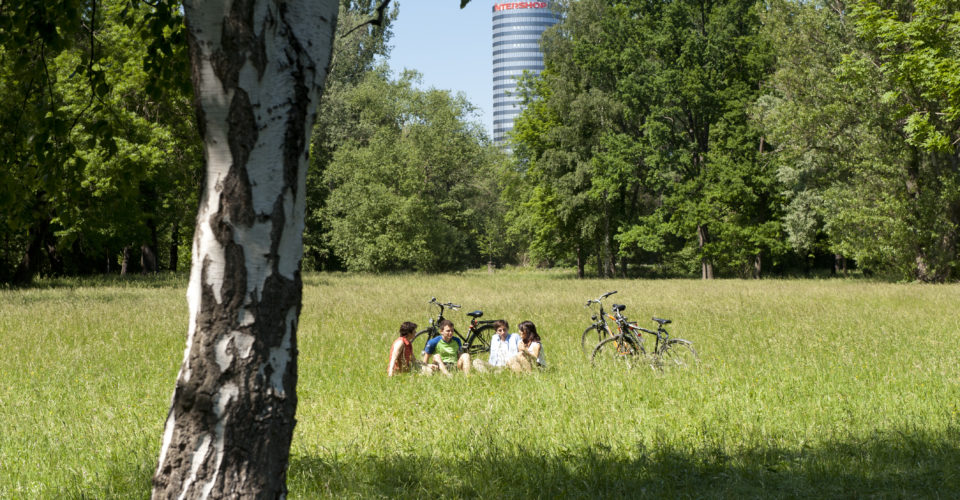 What does the city mean to you?
Jena is a great city – in terms of cultural entertainment and because of the people. There are a lot of young people here because of the university. It's fascinating to walk through the streets and take in everything that is happening around you. Living here makes you happy.
Why is Paradies Park a must-see in Jena?
The great thing about the park is that it's only three minutes' walk from the city centre, and it's a traffic-free area – there are no cars there. Also, it's right by the river Saale – water always makes you feel more relaxed. When the trees come into leaf in May and June, everything turns green and you can't see the streets and houses all around. It's like being on an island, directly by the water, a little slice of paradise. The pace of life just seems slower here.
Which bars – apart from your own of course – can you recommend in Jena?
The Wintergarten on Wagnergasse is fabulous. A really great place to hang out. I always love going back to the Theatercafé, which is run by friends of mine. Those are my two favourites.
If you want to have a good meal, where is the best place to go?
Salü serves superb food and is really close to us in Paradies Park. It's relatively new. The chef makes incredibly good vegetarian food using locally sourced ingredients. The fields where the fruit and vegetables are grown are literally two kilometres further up the river. Salü is my top recommendation when it comes to eating out in Jena.
Do you have a favourite spot in Jena?
The palm house in the botanical gardens – especially in the winter. It doesn't cost much to get in, and once inside the temperature is a pleasant 25 degrees and it's slightly humid – just like in the jungle. There are a few chairs, which are perfect for a little snooze. For me it's a great place to simply relax and unwind for a bit.