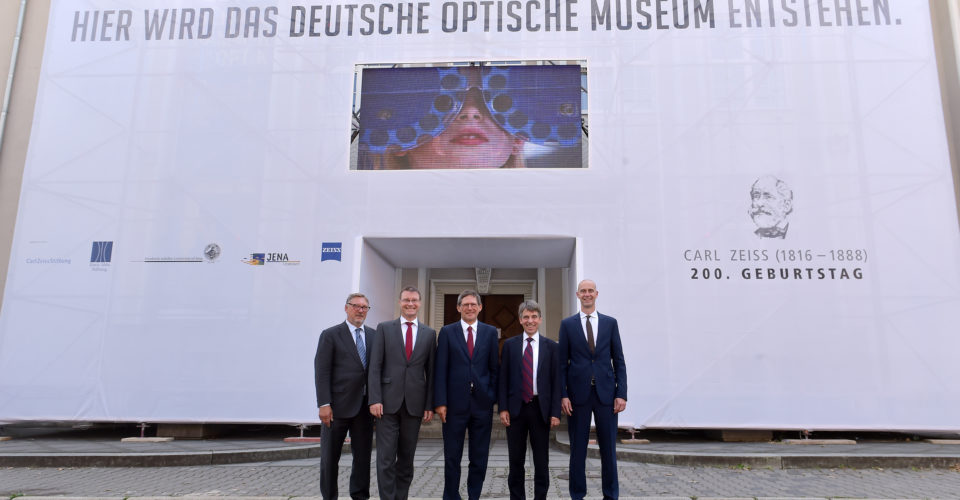 Jena – the city of light. That title is no coincidence. Carl Zeiss – the pioneer of modern optics – and Zeiss, the company he founded, are inextricably linked with Jena. Professor Michael Kaschke, the long-standing CEO of Carl Zeiss AG, agrees. In this interview he talks about his time as a student in Jena, about the early days of what is now a global company, and about his vision for the future of Jena.
You studied physics in Jena – the birthplace of the Carl Zeiss brand.
You studied physics in Jena – the birthplace of the Carl Zeiss brand. Was it almost inevitable that you would end up working for Zeiss one day?
My reason for studying physics in Jena was the excellent reputation of its university. During our studies, we physics students did have some contact with Zeiss through its optical instruments. But I had no notion of ever wanting to work for the company at that time. I was simply fascinated by physics, and Jena University was highly regarded, particularly in the area of lasers. That was my motivation for coming to Jena. And of course you want to get away from home, don't you? Rather than ending up studying where you grew up. Jena was at a good distance for me. I was able to go home now and again, but the city was still far enough away.
What do you particularly remember from your time as a student in Jena?
It was easy to get around. I thought that was great when I was a student. It had a good student culture and an extremely good teacher-student ratio – a real feeling of being close to the professors, of being looked after, and of scientific collaboration. As far as leisure activities were concerned, I liked being close to nature. Ammerbach and Ziegenhain, for example, are places I still like to visit today. I'm also thinking of those traditional student pubs that were outside the city, but still within walking distance. There are few cities with a university this size that are also compact enough for you to walk everywhere. Normally either the city is very large or the university is very small. Jena is a bit special in that respect.
You regularly visit Jena on a professional basis. Is there somewhere in the city that you keep going back to?
There certainly is. St John's cemetery, which is of great historical interest. Carl Zeiss is buried there, for example. I often went there as a student, but that had nothing to do with Carl Zeiss back then. St John's cemetery was halfway between my student digs and the physics faculty. It was the ideal place to read a book, a real oasis of calm. Many years later, we as a company got involved in tidying up St John's cemetery, and we supported the initiative to restore Carl Zeiss's grave for the bicentennial of his birth.
Jena is called the city of light – what do you associate with that name?
As a company, we also try to use certain slogans to increase recognition and invoke associations. So I like the fact that Jena has come up with the 'city of light' tagline. And it works well for us as a company too. You also have to see light beyond the optics sense – figuratively, as knowledge: it opens up new horizons. Or if we're thinking about the university, that has always been an important presence in the city, and it also embodies a kind of 'enlightenment' – radiating knowledge and learning.
The origins of Zeiss are in the production of microscopes.
Since then the product range has expanded quite considerably. What is Zeiss involved in these days that might surprise people?
Zeiss technology is inside all sorts of things. And it also provides the prerequisites for many things to work in the first place. For example, we enable semiconductor and electronics manufacturers to produce their computer chips. Most microchips in today's smartphones are manufactured using Zeiss technology. If you go to see an ophthalmologist today, then the likelihood that you will be examined using an instrument made by Zeiss is more than 50 per cent, and even greater in hospitals. Transmissions and pistons in the automotive industry are normally measured with Zeiss technology, as are wind turbines, for example. That is the great thing about the company: the basic technologies we develop are such core technologies that they play a pivotal role in other areas. Back in his day, our founder Carl Zeiss built his microscopes so that the biologists at the university could do better research. In that respect we have remained true to our beginnings as a company.
Have the history and infrastructure of the city of Jena contributed to the success of Zeiss as a company? We're talking about its pioneering spirit, inventors, and links to the Friedrich Schiller University and the Ernst Abbe University.
Yes, definitely. There's always a combination of several factors. It's great that we are able to show our historical commitment to the company's birthplace. But that is only possible because Jena continues to offer us exactly what we need. We would not be investing €300 million in building a new high-tech site for purely sentimental reasons. I still see very positive locational factors in Jena. Local networks are important. At the same time, almost every one of our local partners also needs to establish global links. Back in the days of Carl Zeiss, the university and Ernst Abbe provided him with kindred spirits as collaborators. He and his microscopists also had global connections. The company would never have grown as much as it did without the international access it gained through the university, through Haeckel and through others. One needs to achieve a balance between local roots and global activities.
You already mentioned it just then: Zeiss is going to invest around €300 million in its Jena site. And it's also started work on the German Optical Museum, a joint project with other partners. 
What is your vision for the future of the company's original home?
An investment on this scale – and coupled with the inception of the German Optical Museum – signals our commitment to history, to the present and to the future. The name of the museum says it all; it will enable Jena to shine in the eyes of the world. Our aim is to achieve success in a globalised world. That is my vision for the future: to create an integrated high-tech location. At Zeiss, we talk about our future as a globally networked corporation. Every network has hubs or nodes, and Jena will remain one of the major hubs for Zeiss for a long time to come. When someone asks me where the Group headquarters are, or the centre of the organisation, I like to respond to the younger 'Wi-Fi generation' by asking: "Where is the centre of the internet?" There is no centre. There are only nodes that are connected to each other and that work. That is my vision for our organisation.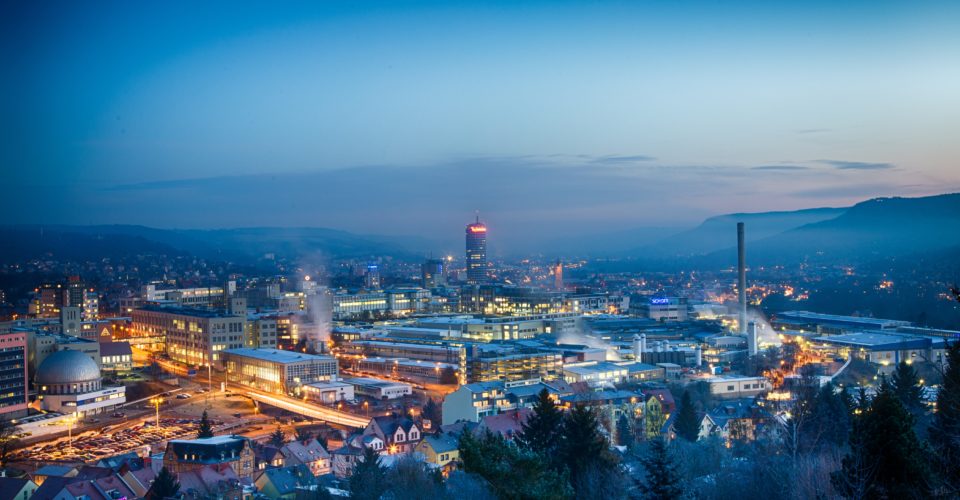 Through the Carl Zeiss Foundation, the company is also involved in supporting young scientists.
How do you make science tangible and accessible to young people nowadays?
That is a very good question. We are currently seeing two trends that I'm not very happy about. On the one hand there is the denigration of science as something that doesn't help us, or is dangerous. On the other hand there is oversimplification and mere consumption. Rather than demonising things, we need to put a lot more effort into explaining even the complex issues, and in particular to make interrelationships clear. And we must not oversimplify things either, along the lines of "You don't need to know that. As long as you can manage to switch on your iPhone everything else is irrelevant." As a company, we are very committed to this approach, and I am personally as well. The primary objective of the Carl Zeiss Foundation is to promote research. As a company our main focus is on supporting young people, and that means working with secondary schools and universities. You need to distinguish between research and education.
Planetariums open up a window into the world of science. Zeiss technology plays an important role in this. In addition to Jena it is also used in planetariums around the world.
Is astronomy a hobby of yours?
Yes, I am an amateur astronomer. I've got two telescopes of my own and I've been known to travel in order to see astronomical events. For example, I was in the United States recently for the solar eclipse. For me a planetarium is a technological marvel. Originally they didn't have computers; everything was done by mechanical and optical means. Today, many planetariums use digital projectors. Just think, 100 years ago the leading scientists and technicians were certain that it would be absolutely impossible to build something like this. Back then, Zeiss proved that it could be done – just one of a long list of achievements for the company.
What would you be doing professionally if you weren't CEO of Carl Zeiss AG?
I'm happy to say that I couldn't imagine doing anything else. Not the position of CEO, but the job that I do. Perhaps that is what's so special about Zeiss: this combination of science, entrepreneurship and responsibility for people – to be able to combine those elements strikes me as an almost unique, happy constellation.